Spring Cleaning: 5 Things We Forget to Clean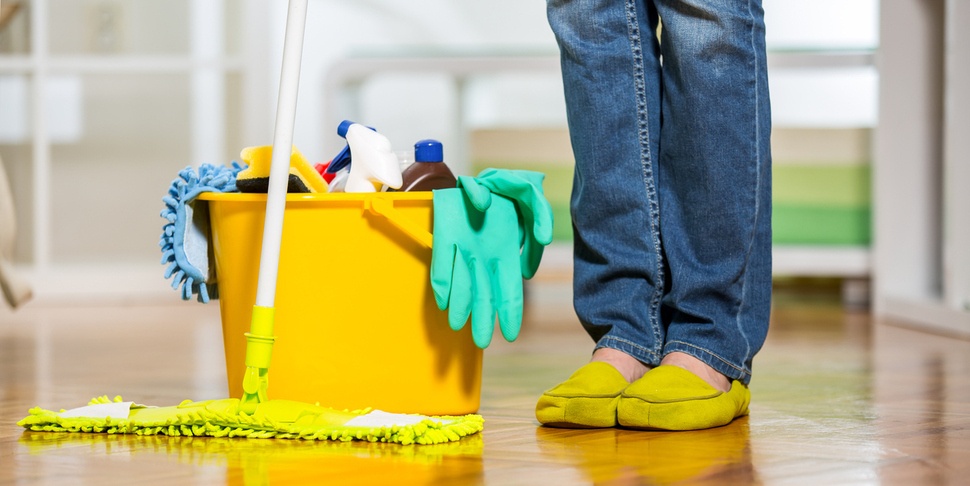 Happy Spring! Are you planning to welcome the sunshine and warm weather with a spring house cleaning? Maybe you're on top of your game and have already done the deed...or so you think. There are so many more things to take care of than the traditional sweeping, mopping, organizing, and clutter reducing that make up a spring cleaning routine. If you're looking for even more of that clean-house satisfaction and a more deeply-cleaned living space, check our list of things we often overlook when we clean the house.
1. Scrub Those Window Screens
It's screen season! Before you install, make sure your screens are looking their best with this tip from HGTV.com: use a scrap of carpet to scrub screens. Apparently, it makes a great brush and ensures a deep clean by getting into the tiny openings that may have collected dust, grime, and who knows what else.
2. Make Your Faucets Shine
HGTV.com also suggests an easy technique for removing lime buildup and soap scum from your kitchen and bathroom faucets. Soak paper towels in vinegar and place them over the fixtures. Let them sit for an hour, and the grime will soften and can be easily wiped away.
3. Wash the Washers
In order for your dishwasher and washing machine to do their jobs right, they've got to be clean themselves– makes sense, huh? Housebeautiful.com recommends running your washing machine with distilled white vinegar and baking soda to disinfect, and letting it sit for up to an hour. Then, run it one more time, and wipe the inside dry.
A similar method can be used to sanitize your dishwasher, and keep it smelling fresh. First, remove crumbs and food debris from the base with a paper towel. Then, set a cup full of vinegar in the top rack, or sprinkle baking soda on the bottom and run a full cycle. You can also buy dishwasher cleaning solutions.
4. Deep Clean Mattresses
When your sheets and bedding are in the wash, take this opportunity to freshen up the often neglected mattress. You can use the vacuum's crevice attachment to remove any dust and lint from the top and sides. For stains, a traditional spot cleaner should do the trick, and for good measure, spray some liquid sanitizer. Let the bed dry before replacing your linens.
5. Freshen up the Fridge
A deep clean of the refrigerator might seem like a monstrous task, but it doesn't have to be. You can wipe down the entire appliance with just one product– an all-purpose cleaner. Use a store-bought brand or mix your own solution. Combine ¼ cup of baking soda with ½ cup of vinegar and one cup of clear ammonia, then wipe the fridge down with a sponge.
HGTV.com also offers a few solutions for the nasty odor refrigerators can accumulate. Try soaking cotton balls in vanilla extract and leaving them in a shallow bowl on a shelf. Or, fill a clean sock with activated charcoal (available at pet stores, as it's used for fish tank filters) and place inside the fridge. This method is said to absorb odors for over a month before needing to be replaced.
Danny Tanner would be proud! Now you can relax and enjoy the season, knowing the house is truly spick and span.
Next Steps:
Follow our Spring Fling Pinterest board for more ways to celebrate spring's commencement.
Check out our Home Improvement Pinterest board for other ways to improve your living space!