Saving Money at the Gas Pump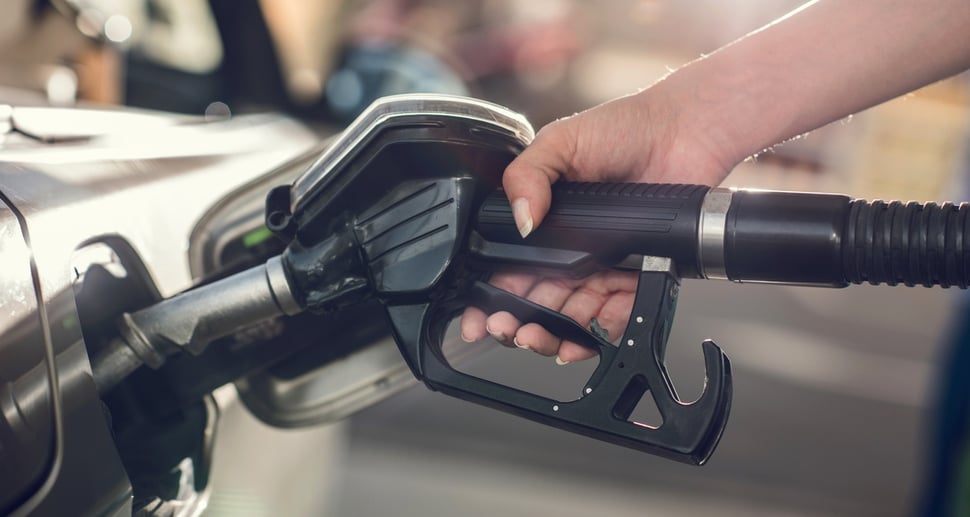 Warmer weather is on the horizon, meaning it's time to awake from hibernation and shed the winter coats for springtime style and adventure. Your family might be planning some trips this spring whether it's a spring break vacation or just short weekend getaways. Either way, you're going to be spending more time in the car.
Unfortunately, gas prices in 2017 are expected to rise to their highest cost since 2014. While the prices hopefully won't reach the highest average set in 2012 of $3.60 a gallon, the small spike to fill up your tank might leave you looking for ways to save money on gasoline. Luckily there are ways you can save money at the pump and up your car's gas mileage and fuel efficiency without swearing off family trips.
Change the Way You Drive
At one point or another, we've all been running late. For many, this means driving as quickly as possible— I mean, within reason —zig-zagging through traffic only to come to a screeching halt at a red light. You might not think about it at the time, but all of these actions waste gas. The U.S. Department of Energy even said, "aggressive driving (speeding, rapid acceleration and braking) wastes gas. It can lower your gas mileage by roughly 15% to 30% at highway speeds and 10% to 40% in stop-and-go traffic."
So the first step to saving money at the pump is to prolong the gas sitting in your tank. Driving the speed limit steadily maximizes your gas mileage, so rely on cruise control for as much driving as possible. If you're one to run late and rush, plan a little ahead, so you don't feel the need to speed to your destination.
Planning ahead is especially needed if you do a good deal of freeway and highway driving at higher speeds. The U.S. Department of Energy has found that gas mileage decreases exponentially once you reach 50 mph, saying, "every 5 mph you drive over 50 mph is like paying an additional $0.16 per gallon for gas."
Maximizing Your Car for Fuel Efficiency
Be more aerodynamic. Love the car top carrier? Well, it doesn't love your gas tank. All of that wind resistance can reduce fuel efficiency anywhere from 2% to 8% in city driving, 6% to 17% on the highway, and 10% to 25% at Interstate speeds.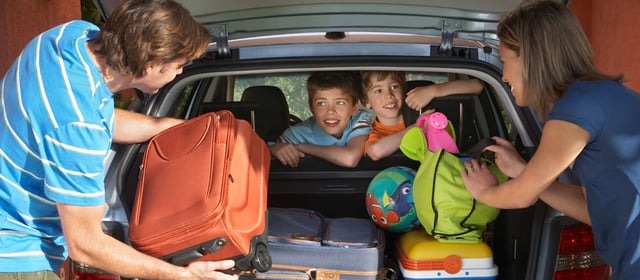 Loading down your car also plays a big factor in fuel efficiency. It might seem like a pain, but unload items from your car that you're not using then and there. Are you in a golf league one night a week? Only have your clubs in the back the night you're heading out. Do your kids play sports? Don't leave their equipment in the trunk at all times. Remove the extra weight, and your gas mileage will thank you.
One thing many don't think about when it comes to maximizing their gas is maintaining their tires. Underinflated tires don't just make your car feel unbalanced. Thanks to a thing called rolling resistance, the softer the tire is, the more effort it takes to push it along the road, which leaves less gas in your tank. So keep your tires inflated based on the manufacturer's suggestions.
Finally, how many times have you and the kids piled into the car, turned the car on, and then figured out where you're going? This, or any other time you idle your car, is a no-no. Know your destination before you even get in the car as idling amounts to three cents of wasted fuel a minute!
Using Apps and Shopping Around for Gas
When it comes to saving money while actually filling up your tank, your best bet is to find cheap gasoline prices. Instead of driving from gas station to gas station on the ironic hunt for cheaper fuel, use one of these iPhone and Android apps to help you find the lowest gas prices no matter where you are:
Changing Your Payment Method
Although the era of having a specific gas card is over, more and more people are using cashback credit cards that let them earn at the gas station. These earnings add up to a small monetary value when it's all said and done, and the bonus isn't a guarantee as the categories shift with these credit cards. Additionally, as with every transaction, when you pay at the pump with a credit card, there is always a security risk of your card being skimmed.
If you're part of a nonprofit organization, there is another way you could pay for gas: with a gift card. If your nonprofit starts a scrip gift card fundraiser, you could buy a gift card for any of ShopWithScrip's 50 gas retailers, and you'd be earning a rebate percentage that goes toward your organization. Better yet, 17 of these retailers offer reloadable cards, which means that if you run out of money on your card while you're on the road, you can simply reload your gift card before you hit the next gas station.
Unlike a credit card, with scrip, there's no fraud risk because you're just paying with a gift card, so skimmers can't get information from it. You're still spending the money on something you need, but you're also raising money for your nonprofit group at the same time.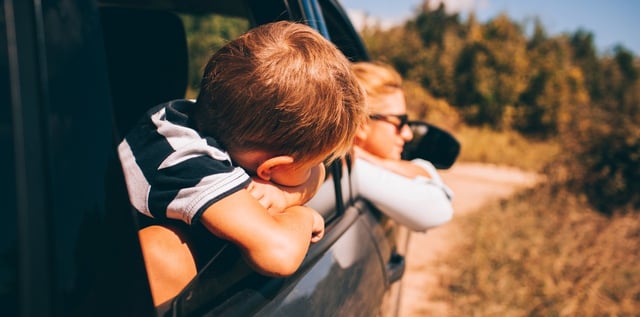 Figure Out Ways to Drive Less
Obviously, the best way to save money on gas is to drive your car less. Sometimes this just isn't feasible, but there are ways to get creative and save your tank. One way is to map out all of your errands and make a detailed plan and route. The more you combine trips, the less gas you'll spend driving across town, and the more efficient your errand-running will become!
Consider creating a carpool system with the parents in your neighborhood if you haven't yet. Chances are, your kids are participating in the same after school activities, or are going to the same events, so whenever you can, reduce everyone's driving and create a carpool schedule.
In addition to all of these tips, taking care of your vehicle will make your car more fuel efficient and save you money at the pump. So don't ignore your check engine light or any small problems with your trusted family vehicle. Give your car the TLC it deserves, take these ideas into consideration to maximize your gas tank, and you'll be ready to hit the road with your family this spring.
Next Steps:
Learn more about gift card fundraising for your organization here.
Do you have tried and true ways to save money at the pump? Leave us a comment below!