Plan Your First 2016 Fundraisers Around New Year's Resolutions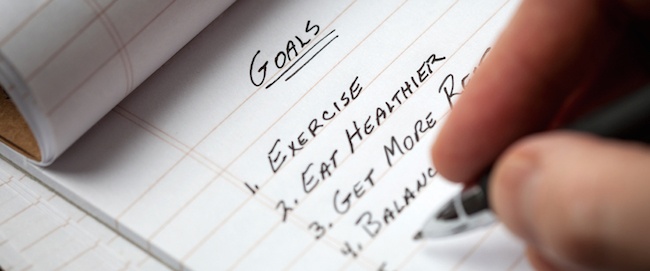 The start of the new year presents an opportunity to make a change in your life, whether it's exercising more, saving more, or achieving more. Help members of your organization keep their resolutions, and provide a boost to your funding, by theming your first fundraisers of the year around some of the most popular New Year's resolutions.
Fitness Resolutions: Fun Run or 5k Fundraiser
There's a reason your local gym is always busier in January: 15% of people who make resolutions commit to getting in shape. Your organization can lead the charge for those in your community with fitness resolutions by planning a 5k or fun run event. Participants can collect pledges from family and friends to donate. Some people will find it easier to stick with their training when they know they're doing it for a good cause!
Health Resolutions: Bake Sales & Wholesome Meals
After the delicious, home-cooked meals over Thanksgiving and Christmas, many people are ready for a healthier diet when January 1 rolls around. Help those in your organization with healthy eating resolutions by replacing sugary bake sale treats with some healthier alternatives. Include plenty of healthy options on your menu if you're organizing a dinner fundraiser.
Financial Resolutions: Scrip Fundraising
While some people resolve to get healthier, others commit to building a healthy budget. If your organization's members are trying to get a handle on their checkbook in the new year, offer them a way to support your organization that won't break the bank: scrip fundraising.
With a scrip program, families order gift cards through your organization to use instead of credit or debit cards, and your organization earns a rebate on each one. That's instant fundraising! Scrip is great for people starting a new budget because they can plan their spending in advance, order gift cards for exactly the amount they need, and avoid overspending when the cards are spent.
Fundraising that Supports Everyone
Start your new year of fundraising off right, and help members of your organization do the same. Support them by lining up fundraisers with their New Year's resolutions and you'll have happier (and healthier!) participants in 2016.
Next Steps: