Mother's Day Gift Ideas and Activities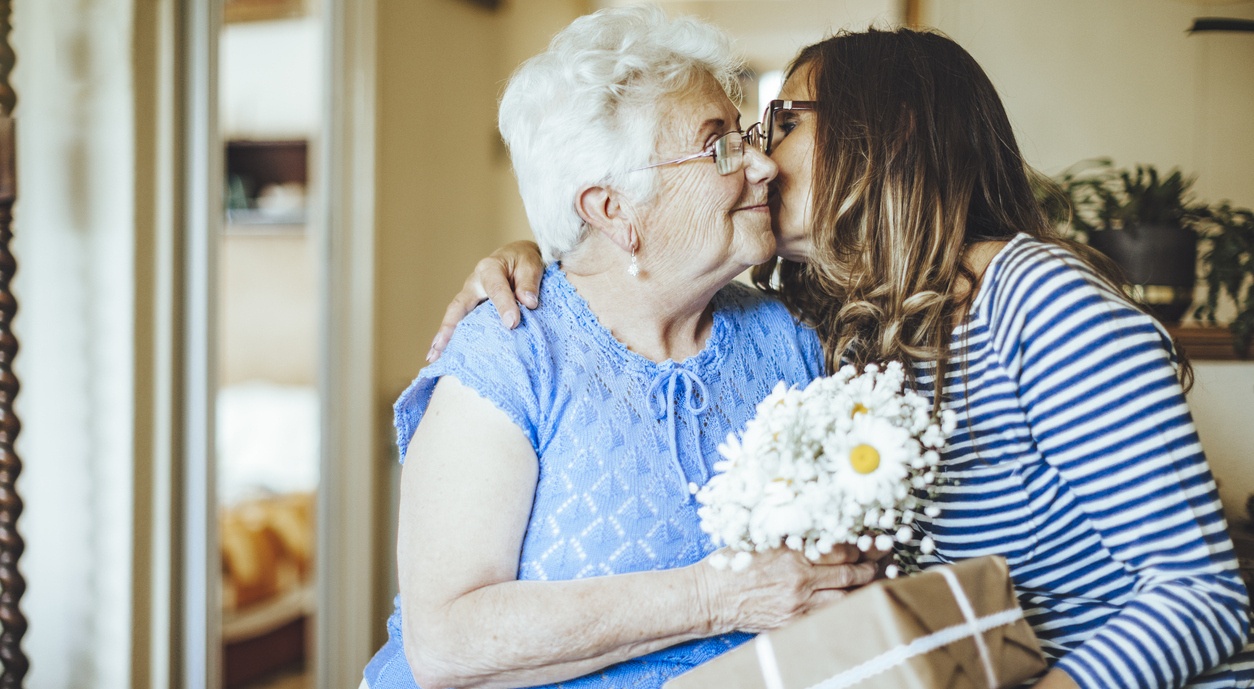 Mother's Day is almost here. Did it sneak up on you again? Before you panic and run to the store to grab yet another Mother's Day greeting card, slow down and put some thought into what to get your mom on her special day.
If your mom loves receiving gifts, you can't go wrong with these classic Mother's Day gift ideas:
But if your mom would rather spend quality time with you, take this time to think outside of the box and plan an activity you can do together instead. Note: if you have young kids, spending the day doing activities together is the way to go, although, persuading them to make the classic breakfast in bed isn't bad either!
Spend Time Together Cooking
Did you have an all-time favorite recipe as a kid? This Mother's Day, you could surprise your mom and make that dinner for her! Better yet, spend some quality time in the kitchen and cook with her, so you have that experience together.
If cooking isn't your forte, you can always treat her to a nice dinner out. Ask Mom where she's always wanted to go but hasn't been yet and make a night of it.
Pamper Yourselves at the Spa
Nothing says, "I love you, Mom," better than treating her to a day at the spa! Head over to Spafinder Wellness 365˚ to find all of the services in your area that you and your mom could get done. If you get pedicures and manicures all the time, try out a massage or experiment with a facial instead. It is your day, so feel confident in taking the time to unwind and relax.
Window Shop Till You Drop
Whether you're both in the market to make some purchases or not, window shopping can be a fun daytime activity to do together. Head to the mall, or drive to the nearest town with boutiques and make a day of it walking from store to store. If there's no pressure to buy something, you might find an item you really like, plus you can just enjoy spending time together. To take this day date up a notch, find a local restaurant and treat your mom to a lunch out.
Plan a Picnic
Have an outdoorsy mom? If it's nice enough outside, plan a picnic and go on an adventure with your mom and your kids. Research areas around you and find a park you've never visited. You don't have to get fancy with this— pack everyone a brown bag lunch just like what you had when you were a kid. You can even surprise your mom with a handwritten note in her lunch that would be guaranteed to make her smile.
Let Mom Choose What to Do
If you're not sure what Mom is up for this year, sit down with her and look at Groupon.com for tons of fun activities. She'll appreciate that you put thought behind this and that you want to make the day special for her. You could sign up for a fitness class together, a painting night, hit the links if she's a golfer, or attend a cooking class to learn how to make something the two of you have never made before.
With all of these ideas, you should be well on your way to planning a spectacular Mother's Day for your mom. Feel free to pass this along to your kids to show them what Mom really wants this year!
Next Steps:
You can make Mother's Day special and raise money at the same time. Click here to learn more!
Looking for other spring activities? Check out our Pinterest board!