Meal Prepping Lunches for Kids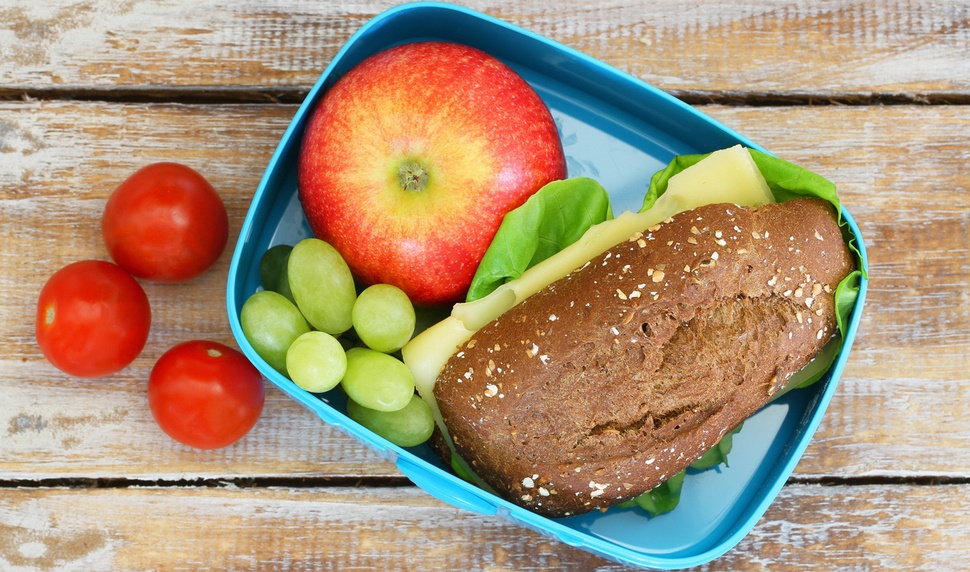 First of all, if you make lunches for your kids every day, you deserve some sort of award or medal of honor. It's not an easy feat to come up with different ways to make sure your young ones are getting the nutrition they need every day at school. Not to mention the time it takes to assemble them! You do a lot, and we'd like to make your job a little easier by switching up your lunch-making process.
With a little planning, and some help from the kids, you could totally eliminate spending time on lunches during the weekdays. Here's how:
Grocery Shop with Lunches for Kids in Mind
Ditching the stress of packing lunchboxes starts with planning your weekly grocery trip. Whether you have picky eaters who like to eat the same thing every day, or your kids are willing to mix it up, it's important that you purchase enough food so that you won't have to make a return trip to the store, but not too much so that your fresh veggies, fruit, and meat go bad. You probably already have this part down pat, but here's a grocery store calculator that helps you determine how much you should be spending at the grocery store per person in your family, just in case you're still trying to figure it out.
Take this a step further, and have the kids' lunches planned before you even go to the store. Then you can come home and whip up a week's worth of lunches right then and there!
Have the Kids Play a Part
Have your kids give input about what they want for the week before you head to the store. Does the following scenario seem familiar? You ask your family what they'd like for meals, receive the response, "I dunno," and then are left to figure it out all by yourself. Next time this happens, pull up Pinterest or Google, and have your kids browse for inspiration, then write down on the grocery list a few fruits, snacks, and sandwich fillings they'd like for the week. Sometimes we just need a list or some visuals to spark some good ideas.
You can also use Pinterest to learn more about the newest fad in lunch packing: bento boxes! If your kids aren't fans of sandwiches five days a week, a bento box method might be your solution. Ask your kids what kind of things they would like to include in their lunch, then you can create bento boxes that involve their suggestions.
Prepare Food in Advance for Easy Lunchbox Packing
While you're unpacking groceries, prepare anything that needs to be washed, sliced, or chopped, and put them in containers or zip-top bags. Labeling may be the most important part of the meal prep process, so label the containers before putting them in the fridge. This will set you (or hopefully the kids) up for easy packing! Use tupperware containers and Sharpie markers to mark days of the week and names of the lucky lunch-eaters.
Let Your Kids Pack Their Own Lunch
Since the hard work is already done (round of applause for Supermom), all that's left is assembling the individual lunches each day. This is something your children can easily do either the night before, or morning of. If any special instructions are needed for assembly, like packing a certain amount of fruits or veggies, write them down by day of the week and keep the notepad in the kitchen somewhere the kids will know where to find it.
Your work here is done! Never last-minute scramble to pack a healthy lunch for your kids again.
Next Steps:
Follow our Lunch Box Ideas Pinterest board for easy and nutritious school lunch inspiration.
Follow our Pinterest board, Tips and Hacks for more ways to make your life easier!