How to Make the Most of Fundraising This Holiday Season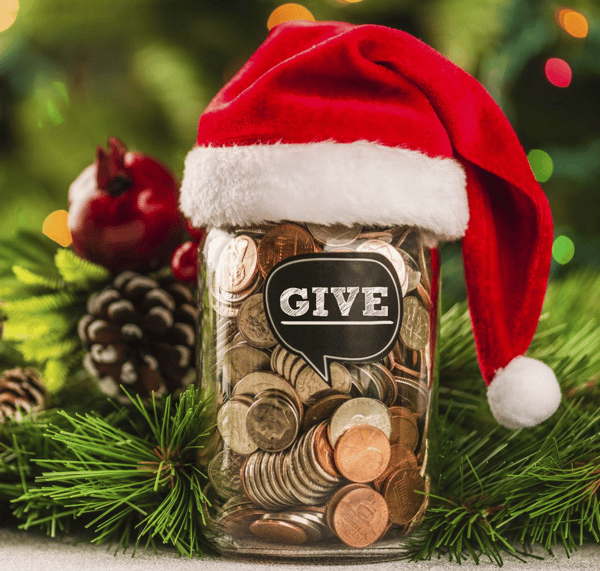 The holidays are a special time for friends, family, eating good food, and fundraising. Think about it: it's a time of year when many people are buying gifts, feeling generous, and are more prone toward supporting a cause. In fact, 33% of all online fundraising donations are made in the month of December, and 10% of those donations are made in the last three days of the month.
Make sure your organization takes advantage of the holiday spirit by planning some strategic fundraising activities.

Community Service-Based Fundraising Activities
More than any other time of year, people are looking for ways to give back during the holidays. Your organization can meet this need and generate funds by providing a service for the community. Here are a few low cost ideas:
Gift wrapping station.

Ask your local mall or shopping center for permission to set up a wrapping station. Charge a small fee or ask for a donation. Busy families will appreciate the convenience.

Babysitting Services. Open up your school, church, or wherever your organization meets, as a babysitting center. Set a schedule, and provide an hourly rate for parents who want to drop off their kids and shop in peace.
Pictures with Santa. Create a North Pole set, find your Santa, and most importantly, set a budget-friendly price for a great holiday keepsake.
Take Advantage of Giving Tuesday
After Black Friday and Cyber Monday comes Giving Tuesday. On this day, December 1 of this year, people are encouraged to donate money to a cause, charity, or nonprofit organization that is dear to them.
The beauty of Giving Tuesday is its simplicity. People can donate to your organization without sacrificing their time. Promote your organization well in advance of Giving Tuesday by letting your supporters know when and how to donate.
How to Increase Your Online Donations
Get more online donations by following this great advice from Nonprofit Hub.
Use online channels to your advantage.

Leverage your social media network by creating an event page on Facebook. Encourage supporters to share the event details and invite their network to donate.

Engage your donors. Post updates on a GoFundMe page or a Facebook page, and start conversations with those in your community. People will be more incentivized to give if they feel welcomed.
Have a relevant tie for the donors. It's easier to donate money if it is going toward something you care about. For instance, if you're fundraising for a school, contact alumni who will be encouraged to donate.
Communicate your goals. Being explicit about your goals will motivate your supporters to donate during the holiday season.
Say thank you. Send thank you notes that include updates on your progress towards fundraising goals. And follow up again later to let them know how the money was spent. They'll appreciate knowing how their contribution helped your organization.
Scrip Fundraising During the Holidays
Organizations that hold scrip fundraisers year-round know that November and December account for one-third of their annual sales. Some organizations only hold scrip fundraisers during these months because they are easy and involve no selling.
With scrip fundraising, organization members are earning rebates while they buy gift cards to use on their holiday shopping, or to give as gifts. It takes a little planning to get started, but the holiday season is a great time to fire up a scrip program.
You can, of course, use a combination of fundraising efforts during the holiday season to maximize your earnings. Just keep the best interest of your community and organization at the center and feel the holiday spirit!
Next Steps: