How to Fight Cold and Flu Season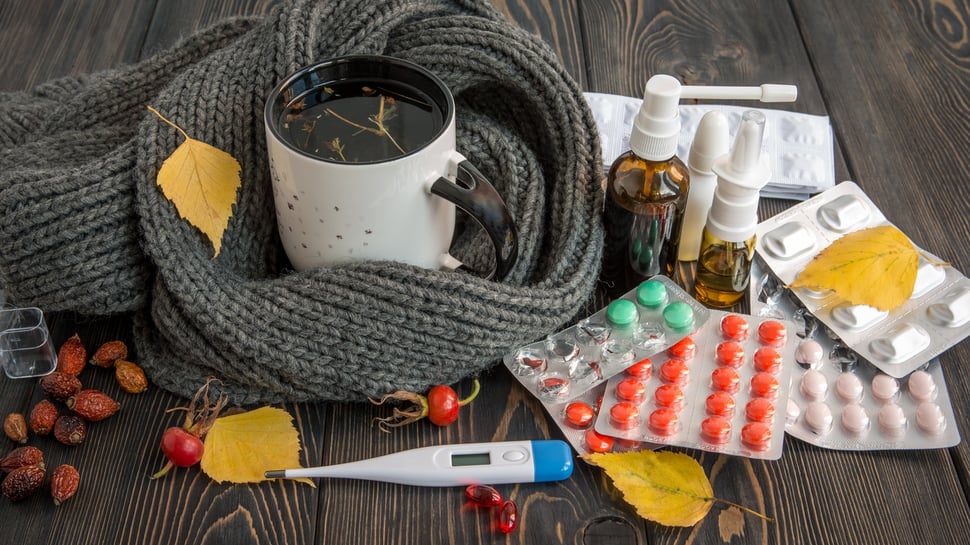 Are you just waiting for the day you inevitably wake up with a sore throat or a pounding head? Getting sick in the winter is almost a given, and we know you want to get better as soon as possible.
To help you quickly get on the mend, we put together a list of homemade remedies for common cold and flu symptoms, foods to eat to boost your immune system, and the best practices to prevent getting sick.
Homemade Remedies
Before you head for the over-the-counter drugs, you might want to try a homemade remedy. Here are some proven ways to curb these common cold and flu symptoms.
Stuffy Nose and Congestion Remedies
Humidifier – Not only do humidifiers moisturize the air, which is better for your nose, but they also reduce the spread of bacteria and viruses! Don't have one? Humidifiers are reasonably priced, but in a pinch, you can put hot water in a large bowl, place your face in the steam, and cover your head with a towel.
Drain sinuses – This sounds odd, but you can clear your sinuses completely by using a Neti Pot. Flushing them out with saline solution relieves congestion and might even reduce your need to blow your nose constantly. Make your own solution using 2/3 cup real salt and 1/3 cup baking soda.
Sore Throat Remedies
Gargle salt water – This might not seem pleasant at first, but gargling salt water helps reduce swelling and loosens mucus.
Chamomile tea – This tea contains anti-inflammatories and antioxidants and is soothing on the throat.
Popsicles – It's no secret that popsicles are great for sore Enjoy the tasty treat that, if eaten quickly, can numb your throat.
Honey – Place honey in warm water, tea, or eat it right off the spoon! The sweet treat protects your throat against post-nasal drip.
Fever Remedies
Stay hydrated – It's important to stay well-hydrated when suffering from a fever, so drink plenty of water. Another alternative is to enjoy some watermelon!
Cold washcloths – If you're burning up, a quick fix is to place a cold washcloth on your forehead or neck to cool down.
Cold wet socks – It might sound weird, but this remedy helps draw blood to the feet which relieves a fever. Be sure you soak your feet in hot water first.
Eat spicy foods – If you have an appetite, eating spicy foods could help you break a sweat and break your fever!
Coughing Remedies
Drink milk with honey – Drinking milk and honey is a great way to coat your throat. Avoid this method if you have mucus buildup or if you're a little nauseated.
Menthol rub – Apply a rub to feet and then wear socks to ease nighttime coughing. You can also apply to your chest to help clear your sinuses.
Honey lemon ginger cough drops – Not a fan of store-bought cough drops? Make this easy recipe that contains honey, lemon juice, ginger, and powdered sugar!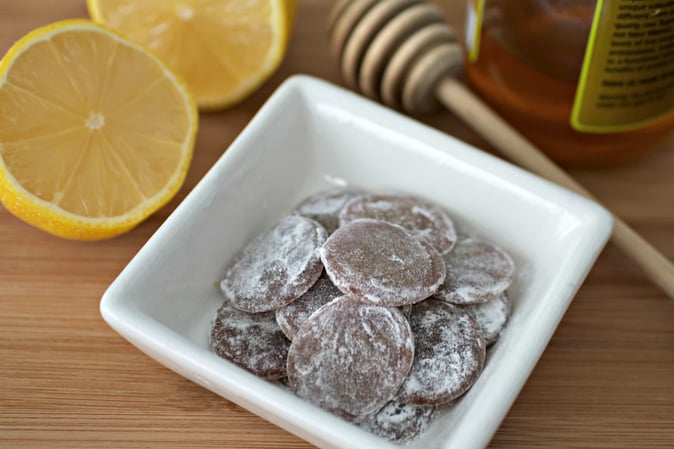 Image Source
Nausea Remedies
Minimize liquid intake – Try drinking 1 tablespoon of water or flat ginger ale and increase intake if it's not unsettling.
B.R.A.T. – Don't know what to eat when your stomach is in knots? Stick with Bananas, Rice, Applesauce, and Toast, all bland foods to soothe your stomach.
Ginger tea – Peel, cut, boil, and sip this homemade tea to ease your upset stomach.
Best Foods to Eat When You're Sick
We all know the typical foods like chicken noodle soup and ginger ale, but eating that for every meal when you're sick might not be the best option. Here are some meal ideas that contain ingredients to help bring your immune system back to normal.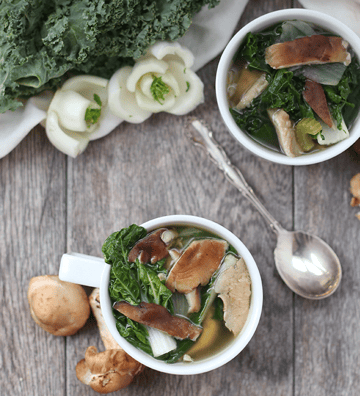 Image Source
Superfood Hot Chocolate

– Not all sweet drinks are bad for your body. This drink is packed with ingredients that will help you feel better.
Warm Turmeric Milk – Turmeric is a wonderful ingredient that helps boost the immune system and blood flow.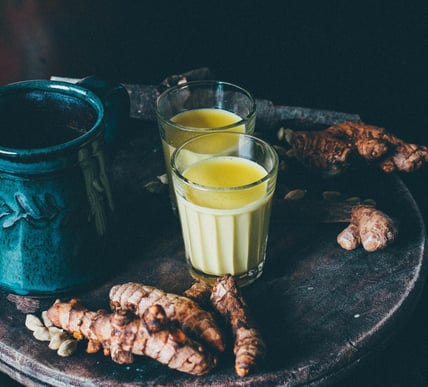 Image Source
Preventing the Cold and Flu in Your House
You know how it goes: one family member is sick, and then like dominoes the rest of the household gets it. Don't feel discouraged! There are precautions you can take to avoid the spinning wheel of sickness.
Disinfect surfaces – Use store-bought or DIY disinfectant wipes. Wipe down surfaces frequently.
Keep up on laundry – Wash all blankets, towels, sheets, and clothes in hot water that might have bacteria on them.
Bathroom – A steam cleaner is a great investment to kill all bacteria, but you might need to roll up your sleeves and do a deep clean too.
Clean your toothbrushes – You're supposed to replace toothbrushes every three months, so either throw them away or disinfect them in hydrogen peroxide for 30 minutes.
Once you've taken these precautions and tried these remedies, the only step left is to hope the sickness doesn't last too long. But with these tips under your belt, cold and flu season doesn't stand a chance!
Next Steps:
If homemade remedies are just not enough, you may want to resort to over-the-counter medications. You can use scrip gift cards to purchase and earn rebates for your organization. Download our starter kit to learn more about fundraising while you're feeling under the weather.
Follow us on Pinterest for more hacks, tips, and DIYs!