Happy Halloween! Here's What Scares Us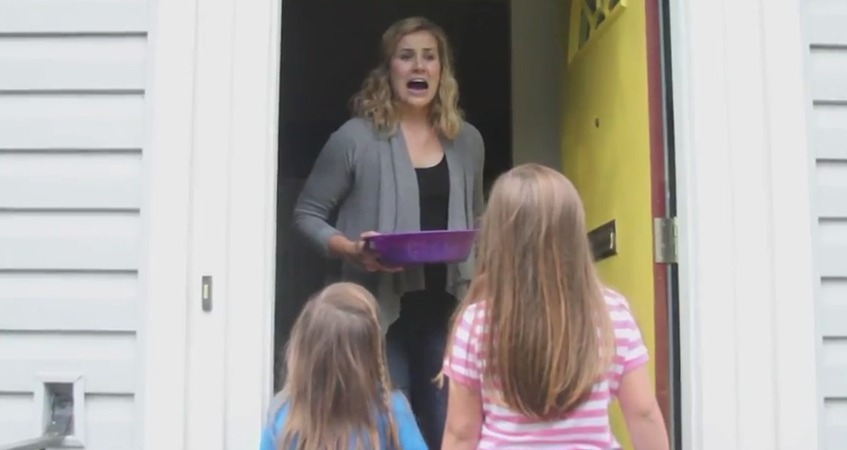 It's the spookiest time of the year! While we get scared by the normal scary fare like ghosts, ghouls, and graveyards, what really freaks us out are the dreaded and horrifying traditional fundraisers.
There are some fundraisers out there that are anxiety-inducing. Parents even refer to some as literal nightmares. You might fret that you won't sell enough products, or that you'll have to buy something you don't want, and you might even be familiar with the horror of running away from confronting the super ultra-dedicated PTO mombies. No matter your experience, you know that somehow, some way, these fundraisers keep creepily crawling back into your already busy schedule.
Now that your palms are sweaty let's uncover five of the scariest fundraisers around.
Cookie Dough Fundraising
The sweet treat tastes so good, but its danger lies in the fact that you'll have to buy it all. There is a growing resistance to junk food fundraising, so the health nuts out there, aka your neighbors, won't want to purchase any cookie dough. Even if they do, they'll get one tub when you need them to buy about five to make a profit. The second part of this fiasco: finding extra freezer space.
Candy Fundraising
In the same vein as cookie dough fundraising, candy fundraising requires you to peddle packages of candy to your friends and neighbors. What's worse is that it's even more expensive than candy in the store! But when cute kids come to your door, accompanied by a parent, what are you supposed to say or do? They are ruthless and persistent in getting what they want: getting more sales.
Candle Fundraising
We'd rather sit in the dark than endure a candle fundraiser. Who would ever think of a way to raise money that requires parents to sell a product that's more expensive than retail price even though they're smaller than what you can get at the store? It's crazy and criminal! Not to mention, how do you get the word out? Everyone will fear your Facebook requests or emails pestering them to order a candle or ten to meet your quota. Quite quickly, your social media will look like a ghost-town.
Wrapping Paper Fundraising
What's that sound? Just the rustling and crinkling of your assorted wrapping paper toppling over in your catch-all closet. The infamous fundraiser unravels every single holiday season and makes parents everywhere feel like they have to buy another couple of tubes, but pretty soon, there won't be any extra space in your house. Every closet and crawl space will be full, and no organizational hacks can help you escape from a sea of wrapping paper.
Asking for Donations
This might be the scariest fundraiser of all. Selling products can be daunting, but when you're asking for donations, you're selling yourself! You have to put yourself and your cause out there, and although you might get a few dollars here, and a few dollars there, in the worst case scenarios, you'll just get ghosted.
To bring your heart rate back to a normal range, just think about raising money in your everyday life on the purchases you're already making. How sweet does that sound? It's feasible too! You just need to start fundraising with scrip gift cards. Unlike the stress and uncertainty that comes with other fundraisers, scrip helps you earn money regularly, and all you have to do is use a gift card to pay.
It might not seem like it, but there are happy endings in fundraising. You just have to choose the right one, or else you might be haunted.
Next Steps:
Want to put an end to scary fundraising? Learn more about scrip by downloading our Starter Kit!
For more videos, subscribe to our YouTube channel

.