GLSC Update: We're on Pinterest!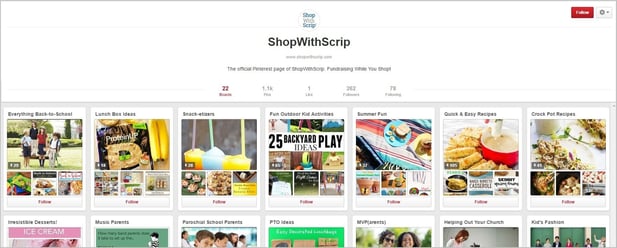 Are you on Pinterest? If you're not, you might want to give it a try. "The world's catalog of ideas" launched in 2010 and currently houses 100 million users. With over 50 billion pins, Pinterest is the place to go to find DIY projects, life hacks, recipes, or really anything you could ever need!

We've been on Pinterest for a couple of months, and we're loving it! It's incredible to see all of the ideas being shared and to be a part of this creative community. Even a good deal of our retail partners are on Pinterest!

For a beginner, Pinterest can be a little overwhelming. That's why we tailor our boards and pin only what you'll find useful. For example, if you are a PTO Volunteer, you can follow only our PTO Ideas board. That way, you'll see the pins from that board, but nothing else, keeping your feed more manageable. Pinterest is very customizable, so make the social network fit for you!

Although it seems strange to say it- and we're clinging to summer like everyone else -we're starting to think about back-to-school time. So check out our Everything Back-to-School board, which we'll keep full of tips for starting the year right, kid's school fashion, and sales. We also have boards for lunch box ideas and snack-etizers. Take a look at those to get ideas to keep your kids fueled and focused come fall!
Next Steps:
Did we convince you to get on Pinterest? Follow us!
If Facebook is more your speed, we understand. Like our page to stay up to date!