GLSC Update: Retail Partnership Summit 2017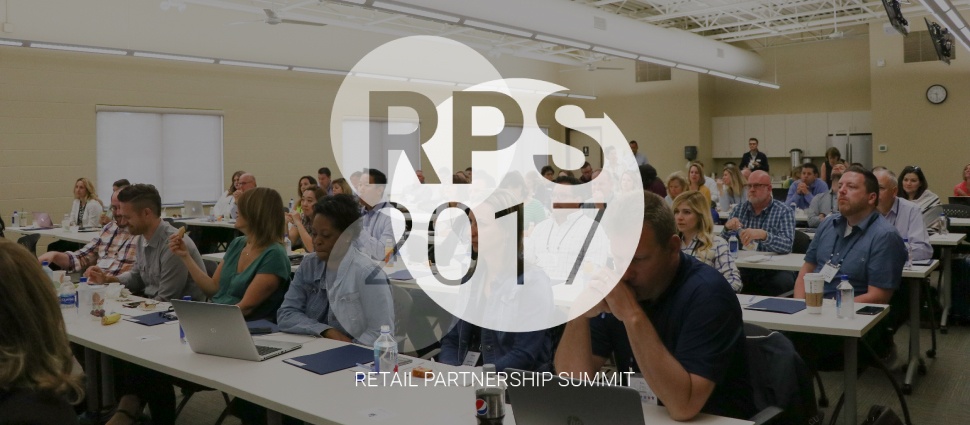 After months and months of preparation, our favorite event of the year has come and gone. The 11th annual Retail Partnership Summit took place in Grand Rapids, MI this week, June 6 – 8. It was filled with informative presentations, inspirational talks, and the main event, the 7th annual GLSC cornhole tournament.
This year, 53 of our Retail Partners who represent 95 brands made their way to Grand Rapids to learn about the goings on in the scrip industry. 17 partners were first time attendees, so it was exciting to show them our office for the first time and really get to interact with them. When you work with so many brands as we do at Great Lakes Scrip Center, we cherish the opportunity to have face-to-face time with some of them. It allows us to build even better relationships with them so we can do more for our organizations!
The Retail Partners found their way to downtown Grand Rapids on Tuesday night, where they dined at Luna, a taqueria and Mexican fusion restaurant. Then, some ventured around to see what Beer City, USA had in store.
On Wednesday morning, the Retail Partners made their way to our office for a day full of presentations. Setting up shack in our T.E.A.M. room, with tons of snacks and drinks, we started sharing our company news and initiatives.
Before indulging in a tasty lunch catered by Farmhouse Deli, three avid scrip users from the area came in for a panel discussion on using scrip. Our retail partners rarely get to see or interact with our ShopWithScrip customers, so this panel provided them with a wonderful insight into the "power scrip user."
After lunch, our guest speaker, deaf-blind adventurer, advocate, and storyteller, Bill Barkeley, gave a talk about his life with Usher's Syndrome. Back in August and September of 2016, he and our CEO, Jack Smith, walked the Camino de Santiago to raise awareness for the disease. He shared with us his mission and goal for this and other barrier-breaking projects he works on, which was truly inspiring.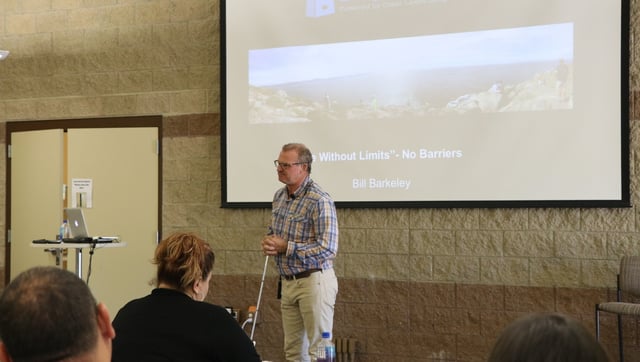 The presentations winded down after talks about the technological future of scrip and an engaging panel discussion from retailers about gift card consumption. Then everyone headed to beautiful Gun Lake for a fun evening at the Bay Pointe Inn.
The 7th annual cornhole tournament got underway after dinner. Tensions ran pretty high, and in the end, only one team stood victorious with their trophies in hand.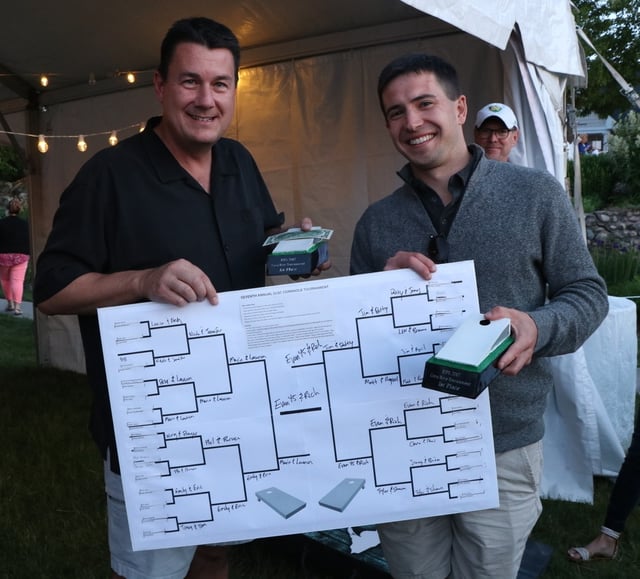 Every year, we look forward to this time we get to spend with our retail partners. We thank them for coming, and we are already looking forward to next year!
Next Steps:
Want to become a retail partner? Click here for information!
Take a look at some of our retailer brands by clicking here.