Fundraising While You Shop® This Holiday Season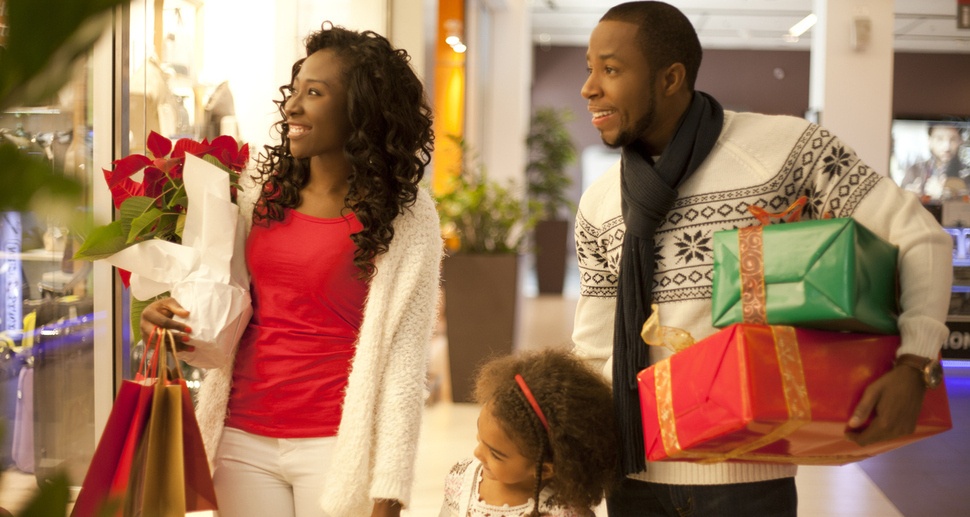 Well, we are finally in the Christmas month, right in the thick of the holiday season. It comes as no surprise that people do the majority of their yearly spending while preparing for the holidays, but totals for 2016 spending are expected to reach $935.58. Yikes.
That total includes things like gifts for others, food, decorations, flowers, and greeting cards. But people are also in the giving spirit during the holidays, donating money to organizations and charities, which adds another level to holiday spending. A good deal of schools and nonprofit organizations will capitalize on the generosity and will even run fundraisers at this time.
But you know what people are pressed for during the holidays? Time. Between the holiday shopping, shuttling the kids to school and activities, and trying to enjoy the holiday season parents don't have time to spend peddling wrapping paper, cookie dough, or candles.
There is an alternative fundraising idea, though, that you can run in a very short time-frame, and that doesn't exhaust your organization members. Of course, we're talking about scrip. With scrip, families in your organization will place an order for gift cards that Great Lakes Scrip Center carries at a discounted price. They'll pay face value for the gift cards and the difference in cost is immediate fundraising for your organization.
Families can then use the gift cards on all of their shopping. Check out the infographic below to see how much you could earn during the crazy season of spending just by using scrip.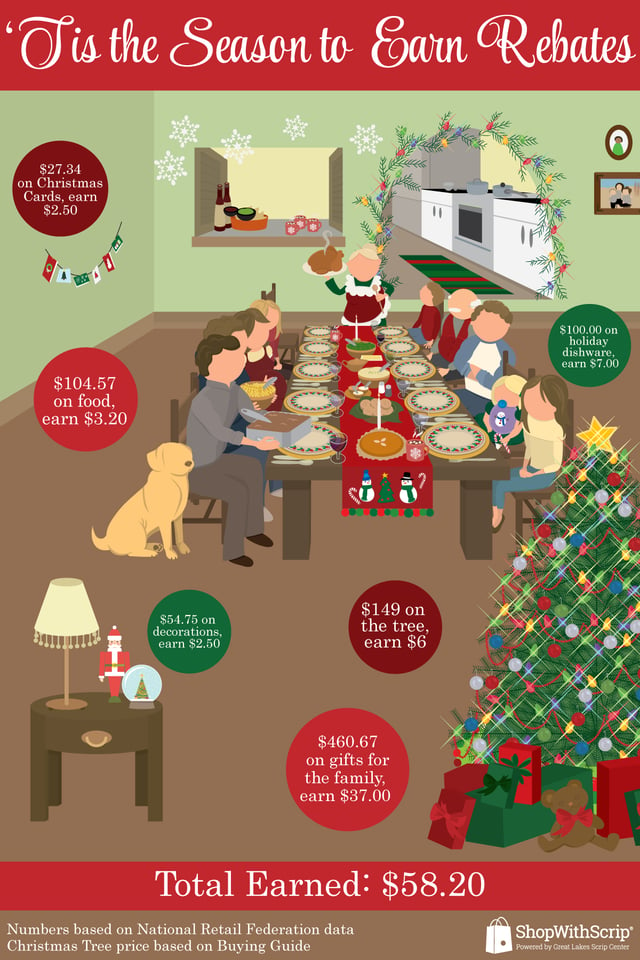 Think how much money your organization could raise in a matter of weeks if everybody participated in scrip fundraising. Hopefully, spending almost a grand during the holidays might not sound as bad anymore.
Another great thing about fundraising with scrip during the holidays is that a gift card is always a good go-to gift. In fact, 61% of people want gift cards or gift certificates for Christmas! And for the other 39%, we can't imagine they'd be upset about getting to pick out something for themselves.
If you want to keep going on your fundraiser after the holiday rush, you can! With scrip, it's all on your time and schedule. You can even carry it out into January when a lot of people write "budget money" on their New Year's Resolutions list. Raising money and budgeting at the same time would be a pretty good way to start the new year.
But for now, simply consider running a scrip fundraiser this month. You'll be pleasantly surprised at how much your organization could earn. Learn more by downloading our Scrip Fundraising Info Packet.
Next Steps: