Fun St. Patrick's Day Activities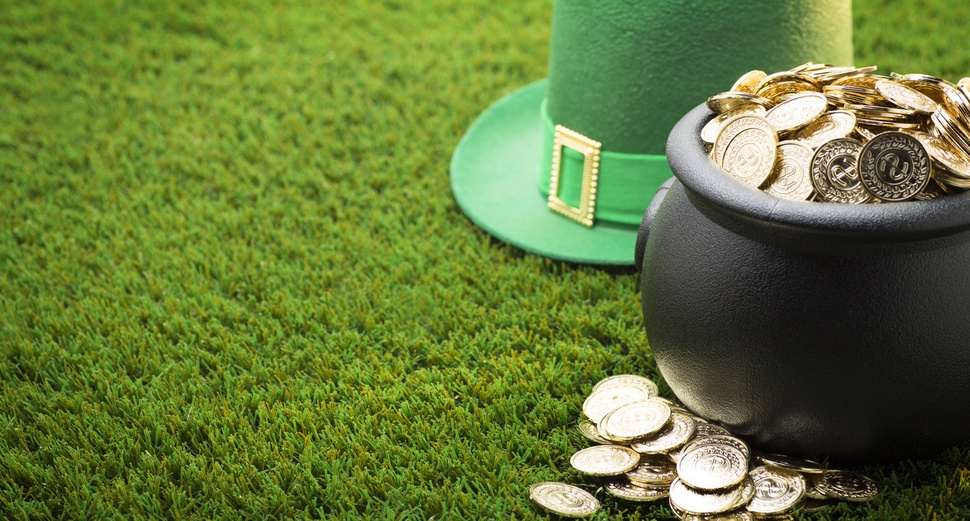 Do you ever wonder who celebrates St. Patrick's Day? Well, according to WalletHub, 56.1% of Americans plan to celebrate the Irish holiday, while a whopping 82.5% even plan on wearing green. Whether you're Irish or not, if you want to partake in the festivities, it's not too late to throw together some St. Patrick's Day activities for you and your family!
More than half of Americans celebrate St. Patrick's Day, but do you or your kids know the history behind it? Folklore says that Saint Patrick drove the snakes out of Ireland, but that was actually a metaphor for driving out paganism while introducing Christianity, so the holiday is steeped in religion. For a more in-depth explanation, Ellen from the blog Confessions of an Overworked Mom created a quick St. Patrick's Day history lesson you can share with your kids.
St. Patrick's Day Crafts
Beyond a cool history lesson, St. Patrick's Day offers a good time to practice your crafting chops. Depending on the age of your kids and your crafting prowess, these crafts can be as easy or as complicated as you want.
This craft sounds interesting, but you're just painting a leprechaun beard with a fork, so it's perfect for young kids and elementary crafters. First, you can draw the leprechaun face and add googly eyes, then make the hat with green, black, and yellow construction paper. Using a plastic fork with the back dipped in orange paint, go around and paint the beard and hair.
Image Source
For the more advanced artist, try making these cute leprechaun paper bag puppets. This craft doesn't take too many supplies, and once it's put together, your kids can put on a little puppet show.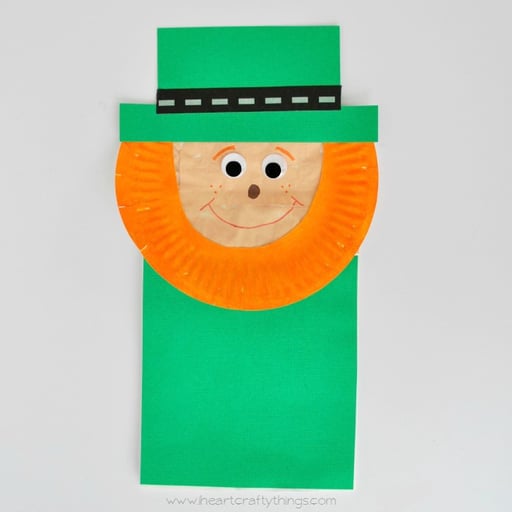 Image Source
Nothing is quite as lucky as a four-leaf clover, so make this craft to decorate your house with luck! This craft is totally customizable: you can use printed scrapbook paper to jazz them up and if you don't want to use a stapler, you can use a glue stick instead.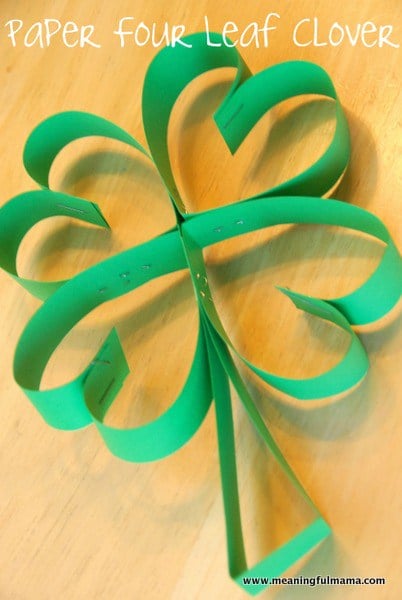 Image Source
If you want to avoid a potential mess with paint, embrace one of the newer fads in crafting: washi tape. This washi tape rainbow is incredibly easy and will allow your kids to use some funky tape patterns to add more fun.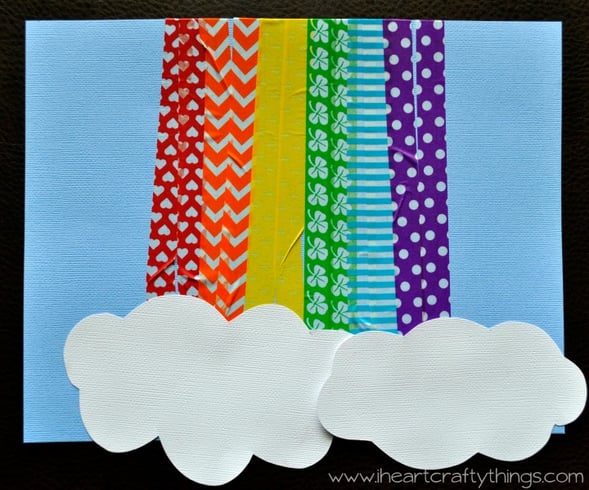 Image Source
St. Patrick's Day Recipes
Just because St. Patrick's Day is a day of green doesn't mean you need to add food coloring to everything you eat on Friday, although no one is judging if you do! The possibilities for tasty St. Patrick's Day savory and sweet foods are endless.
Savory Recipes
If your family would eat traditional Irish food, then making the staple corned beef and cabbage is a no-brainer. This recipe makes cooking dinner easy since you can simply put everything in your crockpot and let it cook all day.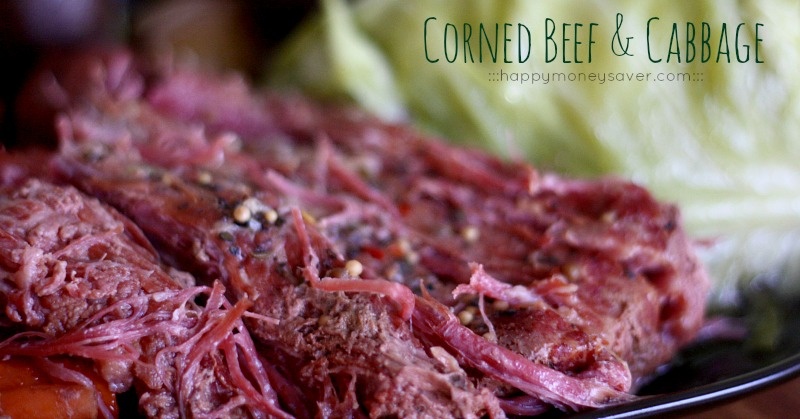 Image Source
What goes well with corned beef and cabbage? Irish soda bread! Instead of making an entire loaf of the deliciously moist and dense bread, break out your muffin tin for perfectly portioned muffins that go well slathered in butter.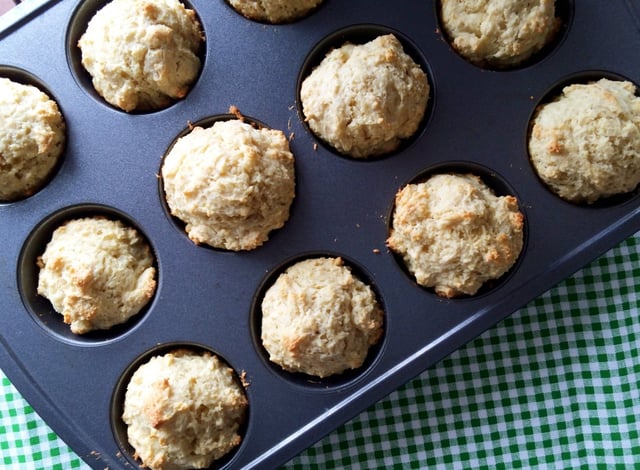 Image Source
Don't let St. Patrick's Day pass without indulging in food that's become synonymous with Ireland: the potato. These Irish Potato Bites are simple to whip together, and they look like the perfect snack or appetizer for St. Patrick's Day.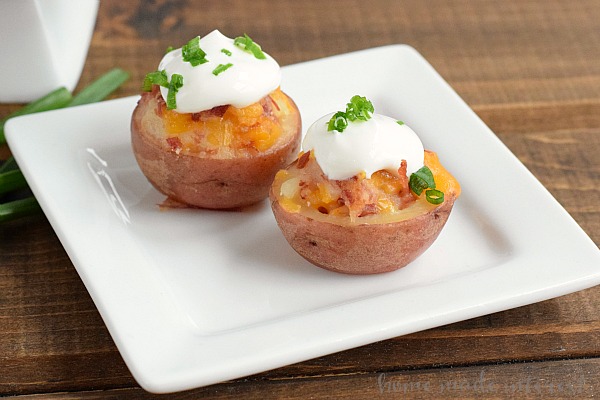 Image Source
Sweet Recipes
If you've got some time on your hands, make this awesome peek-a-boo cake that has a colorful surprise inside for your kids. It takes a while to get it all put together, but the end result is pretty cool!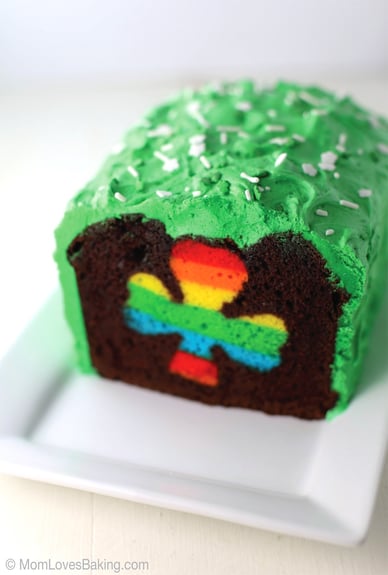 Image Source
There's no day like St. Patrick's Day to embrace the magical deliciousness of Lucky Charms. Basically, these are Rice Krispies Treats just made with Lucky Charms, and the beauty is that the finished product doesn't have to be Pinterest-worthy!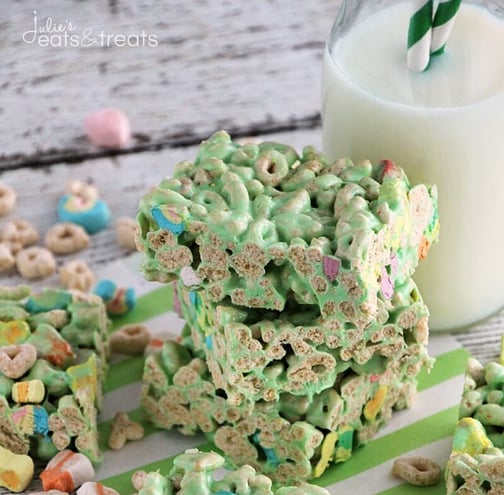 Image Source
No St. Patrick's Day is complete without a rainbow and a pot of gold— that's where these cupcakes come in! These tasty treats take a little bit of artistic skill and patience, but the outcome is adorable.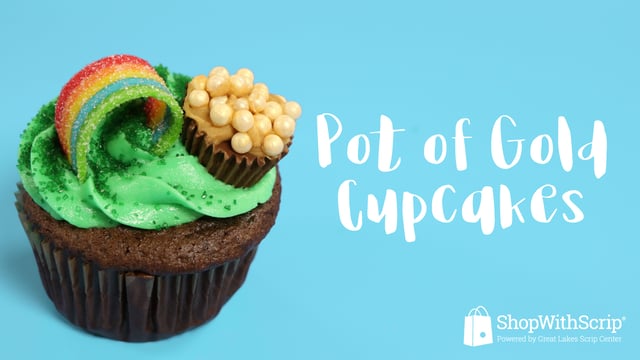 You don't have to be Irish to enjoy St. Patrick's Day. Create some of these crafts or get cooking in the kitchen to make the most of the day!
Next Steps:
Need more St. Patrick's Day inspiration, follow us on Pinterest!
You could raise money by using gift cards to pay for your crafting and cooking supplies. Learn more here!