Firecracker Hot Dog with Sriracha Mayo Recipe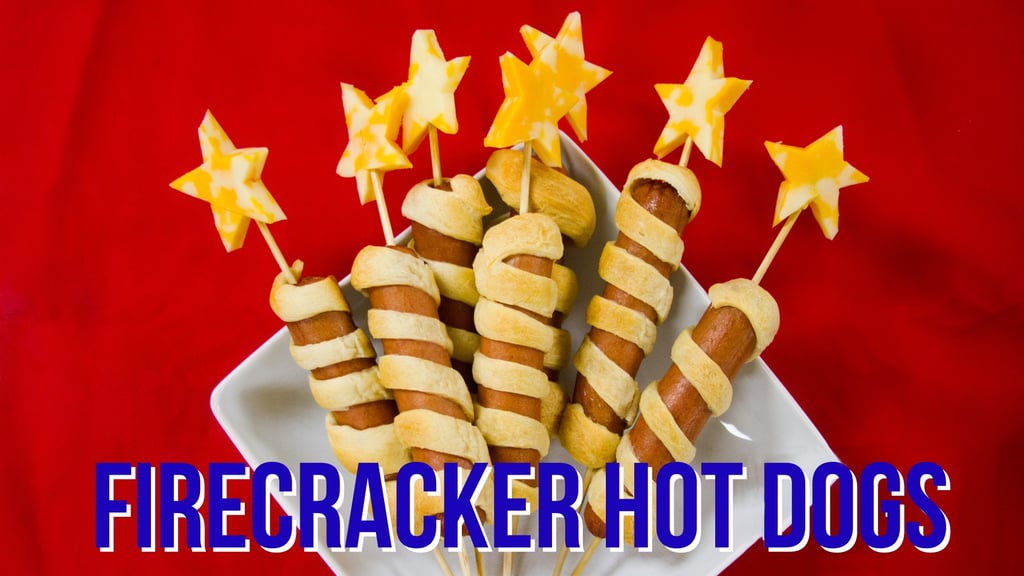 Whether you're cooking for your family, or entertaining friends, firing up the grill for an outdoor dinner is always a special treat. From grilled chicken and kebabs to hamburgers and hotdogs, it's hard to beat classic summertime meals.
Hot dogs, in particular, play a big role in summer diets. Brace yourself for this statistic: the National Hot Dog and Sausage Council estimates that Americans consume 20 billion hot dogs a year! So how do you keep the classic kid-friendly cookout food from getting boring over the summer? Dress them up as Firecracker Hot Dogs!

We followed this recipe from the blog, Handmade in the Heartland, for a 4th of July treat, but these Firecracker Hot Dogs can be enjoyed any time of the year. Give the grill a break with this recipe and cook the hot dogs in the oven for 20 minutes- the perfect amount of time to whip up a couple sides and cut out the cheese stars.

While the hot dogs are tasty on their own, we wanted to spice things up a bit. We stirred together an easy sriracha mayo which added the perfect kick to the buttery crescent-roll-wrapped hot dogs.
This is a great recipe to make if you have a crowd of people over as it serves 16!


Hot Dogs:
Sheet of crescent roll dough
Package of 16 hot dogs
Wooden skewers
Colby jack cheese (we used a block and had leftovers!)
Sriracha Mayo:
1 cup mayo
4 tablespoons sriracha (more if you like it spicier!)
½ teaspoon of garlic salt
Next Steps: