Earth Day Crafting Activities for Kids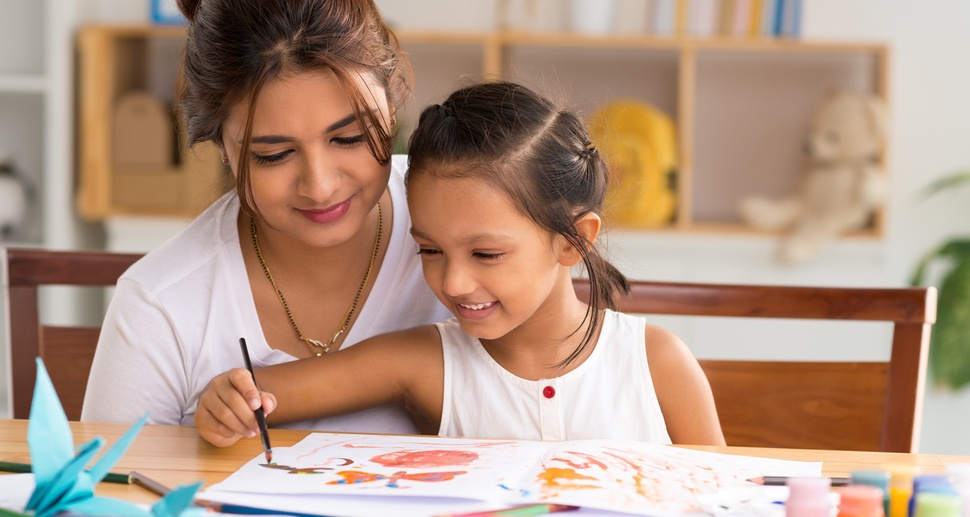 This Saturday, the 22nd is Earth Day. Besides giving the same old, "recycling helps save the world" spiel, which is important in its own right, make some time for Earth Day activities! One fun way to celebrate the day is to spend some quality crafting time with your kids, upcycling old materials you have on hand to make something awesome.
Need a place to start? Check out these crafting ideas:
All you need for this is a coffee filter, blue and green markers, and a spray bottle filled with water. Have your little artists color the filter with the markers. Here's the good news: the coloring doesn't have to be perfect, as when they spray the the filter with water, the color blends together. The end results are beautiful, and look best hung in the windows.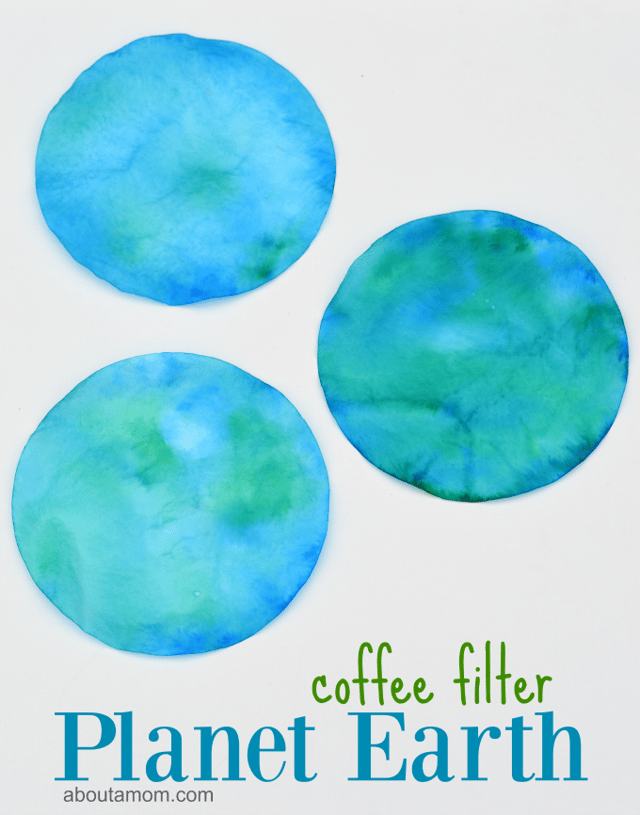 What you'll need:
coffee filters
blue and green markers
spray bottle with water
Looking for a use for those old broken crayons in the craft drawer? Remove all labels and place the blue and green ones in a silicone muffin tin. Heat in the oven at 280 degrees for 10-12 minutes. The end result looks like tiny earths that will be incredibly fun to color with!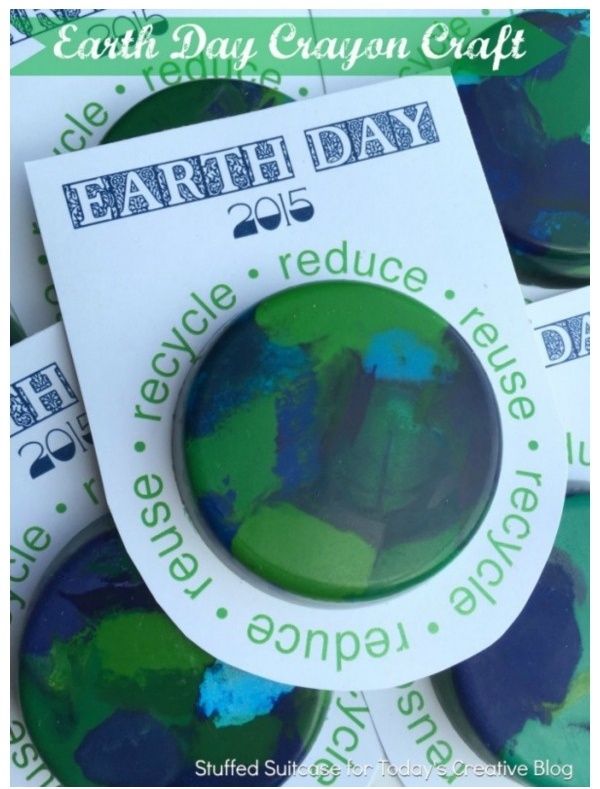 What you'll need:
crayons
cupcake tray (you might not want to use the one you regularly bake in)
oven
If you or your kids don't want to make an earth, or if you have tons of other colors, you can upcycle whatever crayons you want. Get some fun molds and be creative with color combinations.
Warning: this one gets a little messy. Make sure you put down newspaper or an old tablecloth to avoid a lengthy clean up. The first step is to mix up some paper mache paste: 2 parts flour to 1 part water. Blow up a balloon and rest it on top of a plastic cup. The "tail" of the balloon should go in the cup. Cover the balloon with 1" newspaper strips dipped in the paste. You may need two layers. Then, make sure the outside is still wet, and place the blue and green tissues on the globe. Pop the balloon and poke holes in the surface, then place the tea light inside.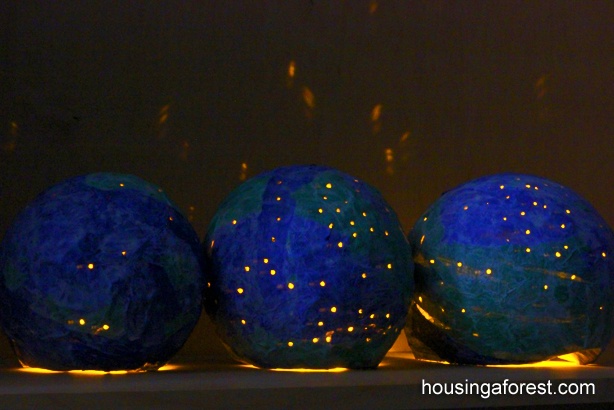 What you'll need:
flour
water
newspaper
balloon
tea light candle
plastic cup
paper plate
Of course, there are tons of other ideas on Pinterest, so get your creative juices flowing to make the most of Earth Day activities for you and your kids.
Next Steps:
Want to stay in touch with ShopWithScrip? Like us on Facebook!
You can buy any crafting supplies you need with scrip. Learn more here.