Back-to-School Open House Ideas for PTO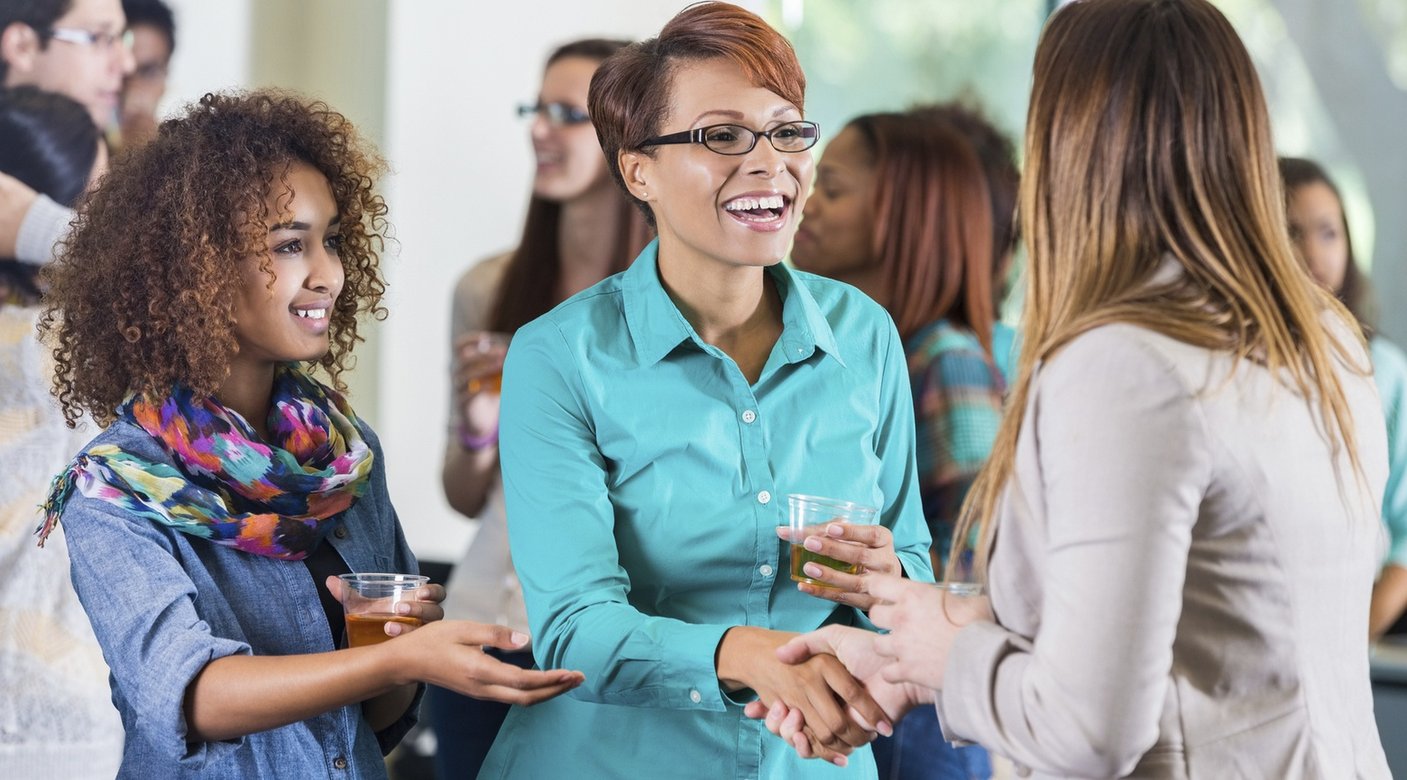 Although it feels like the summer just began, the start of school is in sight. Between the back-to-school shopping and the last-ditch efforts to have a summer getaway, you have another event on your plate: the back-to-school open house.
It's a well-known fact that the PTO plays a pivotal role in a school, so it should have a big presence at the open house to match. For you, that means it's time to start planning. Follow these ideas for before and during the open house to make it a great promotional tool for your PTO.
Create Buzz on Social Media
The fastest and most effective way to spread the word about the open house is to post about it on social media. If your PTO doesn't have any social media accounts, you'll want to make at least a Facebook page in these couple of weeks before school starts. Social media channels are perfect platforms to talk to school families about meetings, events, and even fundraising information.
If you're on Facebook, Twitter, or another social media platform, start posting about the open house. You can ask for suggestions on what to have at the open house, let your network know if you need some helping hands, or just post some of these cute graphics to engage with families.
Put Together a Welcome Packet
We know putting together a welcome packet can seem daunting, but it doesn't have to be a catch-all, lengthy list of everything a parent could ever need. Keep it focused on the essentials. Parents will be more receptive to a smaller packet, and they'll appreciate having key information in one spot.
According to PTO Today, a welcome packet, "should include the contact information for the board or leadership of your PTO, an overview of the events calendar for the year, and specific ways families can participate or help with school events." Other things you should include in the welcome packet:
The websites and social media accounts you want parents to pay attention to throughout the school year so they can stay up to date.
Your PTO fundraising goals and plan for the year. Parents don't want to be immediately asked to fundraise, but if they can see where you're going, they can wrap their mind around it.
Any supplementary materials. For example: if your PTO participates in scrip fundraising, attach information about the program in the packet.
Accessorize Your Table
The information you give your school families is important, but they have to come to your table before they even get it. You'll want to set up a table in the hub of the school so everyone will potentially walk past it. Don't get lost in the crowd of anxious and excited parents. Put a banner or poster up at a visible height so your table becomes a focal point.
It's important to give some thought to what you're putting on your table. Having too many papers can overwhelm parents. Limit table space to your welcome packet, a sign-up sheet for families who want to be a part of PTO, and, if you want to make some parents laugh, this funny alternative fundraising note.
If you want to use the open house as a time to have families sign up for volunteer opportunities, post a board that lays out all you need or are looking for. An easy way to do this is to put the job and details on a sticky note and post it to the board. Parents can take the note and put it in their planner, and you copy down who volunteered. The bonus is you can bring this board to all your PTO meetings for quick sign-ups.
Connect with Families
Open houses are a low-pressure scenario where you can talk to, and get to know other parents at the school. So while they might come to your table for information, don't just pitch PTO. Ask them about their background and see if they can fit with your group.
While you don't want to push a parent to sign up, the beginning of the school year is when they're the most energized, so just talk to them about all their options to get involved. Even if they don't sign up, grab their contact information and follow up with them not too long after the open house. They might be considering joining PTO after seeing you in action, so use that to your advantage and send a note letting them know how valued they would be.
Don't rely on all families coming up to you at the open house. Instead, have some of your PTO veterans mingle throughout the halls to talk to parents as they move between classrooms. Tip: it would help set them apart if they all wore matching shirts or crazy hats.
Make it Fun
Open houses don't have to be boring and information dense. If your open house is a parent and student event, make it fun. Adding a photo booth to your set-up is a great way to have kids and parents come over to your table. Have someone man the camera and you can talk to the parents while the kids have a photoshoot. After the open house, you can make some prints of the pictures and post them on the school bulletin board and share them on Facebook.
Another sweet idea is to have an ice cream social at the open house so everyone can savor the flavor of summer for one more night. It can be a lot of work to scoop that much ice cream, though, so think about storing ice cream in zip-top bags to keep it soft or lining a muffin tin and putting a scoop of ice cream in each for a speedy dessert.
There's no need to stress about your back-to-school open house. Follow these ideas and your PTO will be a fast parent favorite.
Next Steps: