6 Wallet and Kid-Friendly Recipes for Busy Families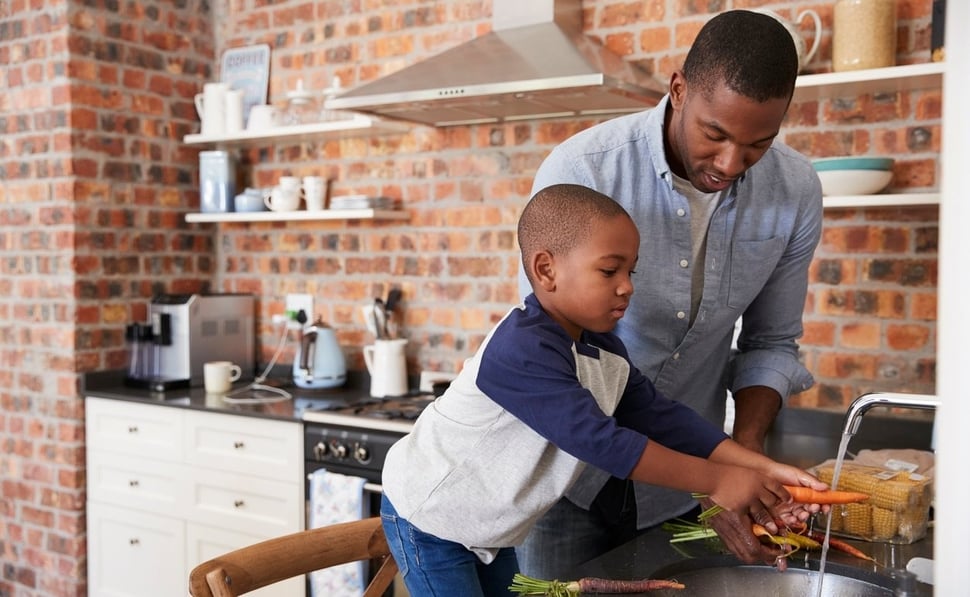 Have you ever watched one of those kids cooking competition shows on Food Network and thought, "I wish my kid could cook gourmet meals for me…"? Well, the reality is your kids might not even know their way around the microwave. So that means you're the one making all of the meals, and you don't have to tell us how exhausting that is.
On top of that, you might be trying to serve up healthy meals, limiting your family's processed food intake, but how do you keep these meals kid-friendly? The natural thought is to say, "Just serve them!" but what if you have a vegetable-hater or a picky eater on your hands?
There is a lot of advice out there about getting your kids to eat their vegetables, and although it might take a lot of trial and error before they willingly eat the dreaded green things, it is possible to get there. In terms of saving you some time when you're making all of these meals, meal prep is the name of the game. If you're new to that scene, you'll want to check out these tips on making meal prep easy.
Before you scour Pinterest, navigating through an overwhelming deluge of recipes, take a look below at the six recipes we found that your whole family will enjoy without breaking your calorie or actual budget.
No kid will say no to quesadillas, and you'll love the cheesy goodness too. If you want, you could sneak in some spinach without your kid knowing. Or if they like trying new things, add some diced bell pepper! If you want to skip the sour cream, you could serve them with a dollop of plain Greek yogurt for an added protein punch.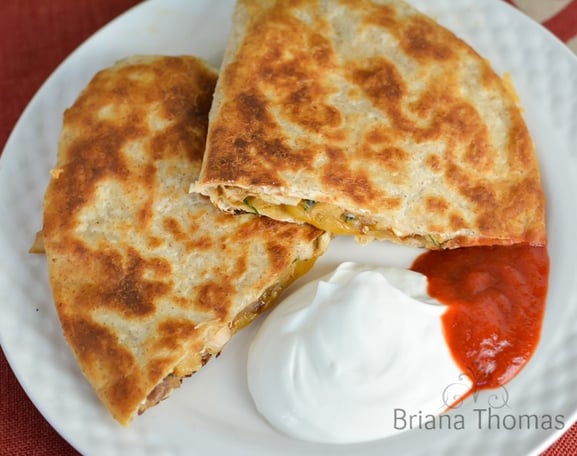 When it comes to cooking, the easier for you, the better, right? That's why you need to embrace your slow-cooker! This simple recipe shines because you can set it and forget it after a little bit of prep. Plus, you'll sneak something green in with the peas, and when it's covered in a cream sauce, your kids will never know they're there.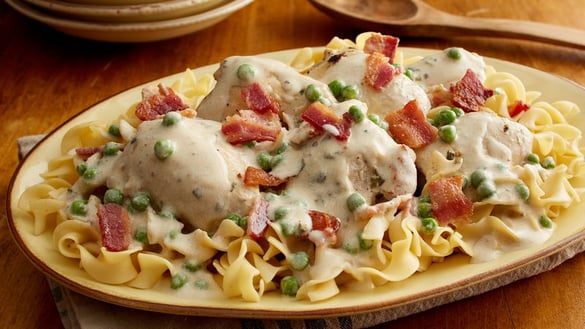 Image Source
Who doesn't love a good sloppy joe? If you want to avoid all of the sodium and sugar in the canned mix, you're in luck. It's incredibly simple to make your own manwiches from scratch that taste just like what you buy at the store. If you want to go low-carb, you can swap out the buns with hearty lettuce leaves. You can also add more green pepper, or add mushrooms for an extra veggie kick.
Another undisputed kid favorite is mac and cheese. But how do you make it more nutritious without your kids picking around the vegetables? Hide the veggies in the sauce! This mac and cheese recipe just looks like the classic staple, and your kids won't even know what good things they're consuming! The cream cheese makes this dish full of cheesy flavor and gives it a great, creamy texture.
In addition to your slow-cooker, casseroles are a busy family's best friend. These total meals in a dish are a huge time saver, and they taste delicious too! Case in point, this cheesy tater-topped chicken casserole that you can put together in 10 minutes. Your kids won't even mind the veggies that are packed into this recipe since they're covered in gooey cheese.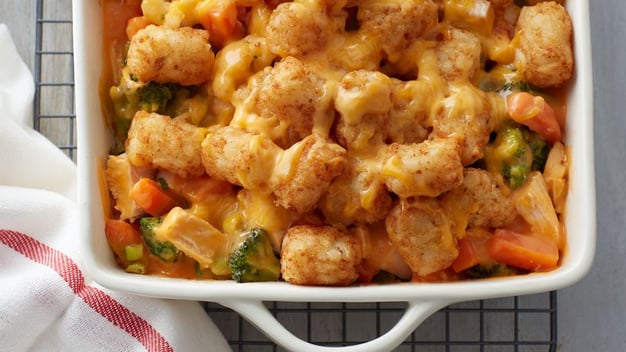 Image Source
Last, but certainly not least, we have another mouth-watering hidden veggie recipe from Tasty Junior. These hidden veggie meatballs are full of nutritious carrots and zucchini, and your unsuspecting kids will devour them! Serve the meatballs over whole wheat spaghetti for an added whole grain value.
It's no secret that cooking can sometimes be a chore. But hopefully, these six recipes have helped get the wheels turning and have inspired you to whip up some delicious, and surprisingly nutritious, meals your whole family will love!
Next Steps:
Want more recipes like this? Follow us on Pinterest!
Did you know you can use scrip to pay for your groceries? Download our free Info Kit to see what you could earn just by doing your everyday spending with scrip!