5 Ways to Use Your Thanksgiving Leftovers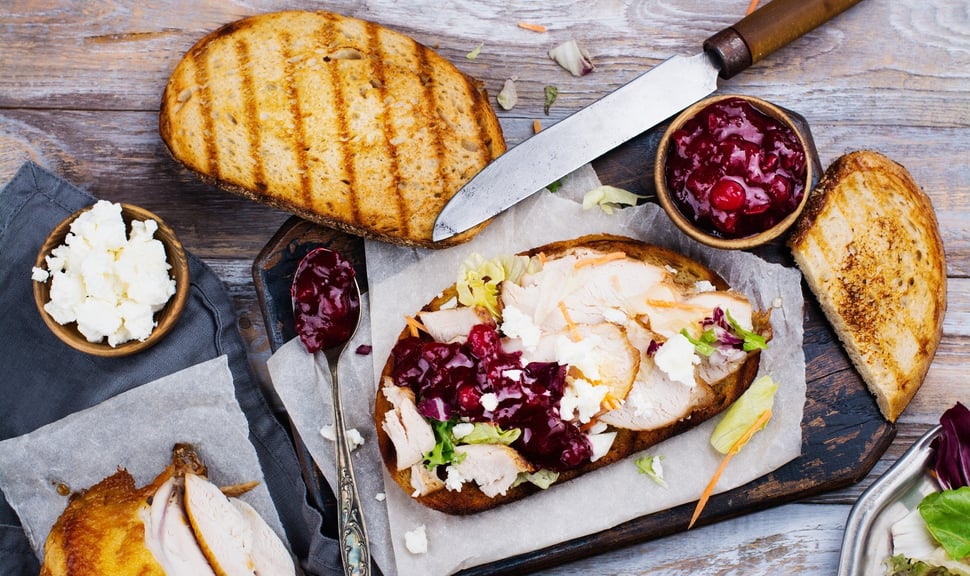 It's the meal you look forward to all year long, and you always seem to cook for too many. What do you do with all the delicious Thanksgiving leftovers? While turkey sandwiches might be tasty, they can get boring and it may take a while to use up your leftovers before they go bad.
To prevent your feast from not going to waste, here are five different recipes that makes use of all your containers in your fridge from Thanksgiving. Don't worry we didn't forget about the leftovers from dessert!
1. Turkey and Stuffing Muffins
This might sound like a weird combination, but it claims to be divine. Taking four ingredients that you most likely have from Thanksgiving Day, you can create a wonderful turkey and stuffing muffin. All you're going to need is:
Turkey
Stuffing
Cranberry sauce
Gravy
Eggs
Mix these ingredients together, place in a muffin tin, and bake them in the oven until golden brown. Top them with leftover gravy and you have mouthwatering muffins that will taste like Thanksgiving in a bite.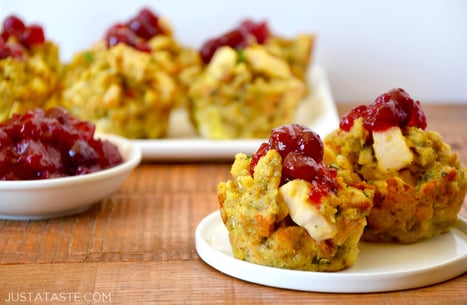 Image Source
2. Turkey and Rice Soup
What screams winter more than a soup? What's even better is a soup that contains the staple from your Thanksgiving meal. Have leftovers of this soup? Put some containers in the freezer for the days where you're too busy to cook. To create this tasty soup, you're going to need your leftover turkey, some vegetables, spices, and broth.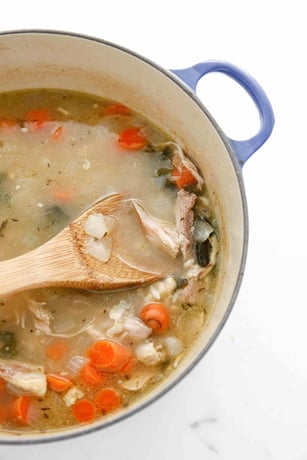 Image Source
3. Thanksgiving Dinner Casserole
A good way to use all of your leftovers is combining them in this delicious dinner casserole. Similar to Shepherd's Pie, the layers of each ingredient gives you a bite of Thanksgiving day all over again. To create this masterpiece, you'll use up your:
Turkey
Mashed potatoes
Stuffing
Along with other ingredients
Image Source
4. Thanksgiving Stromboli
Here is an easy way to incorporate all of your leftovers in one buttery, flaky, wrap. Simply wrap your leftovers in pizza dough and bake in the oven. Watch our video for a more details.
5. Pumpkin Pie Shake
Who doesn't love dessert? If you have pumpkin pie leftovers, this flavorsome shake will have you wanting to make pumpkin pie all the time. The recipe is simple to make and only needs a few extras to your pumpkin pie:
Vanilla ice cream
Milk
Whipped cream (optional)
Mix in the blender and you have a delicious milk shake that the whole family will enjoy!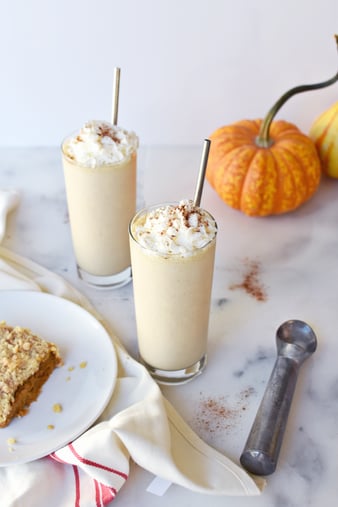 Image Source
So save yourself from your overflowing fridge and whip up one, or a couple, of these tasty Thanksgiving leftover recipes.
Next Steps:
Did you know you can raise money for your organization when you buy food for your Thanksgiving feast? Download our Scrip Fundraising Starter Kit to learn how.
Follow our Pinterest board for more leftover recipes.