5 Tips to Keep Your Family Organized This School Year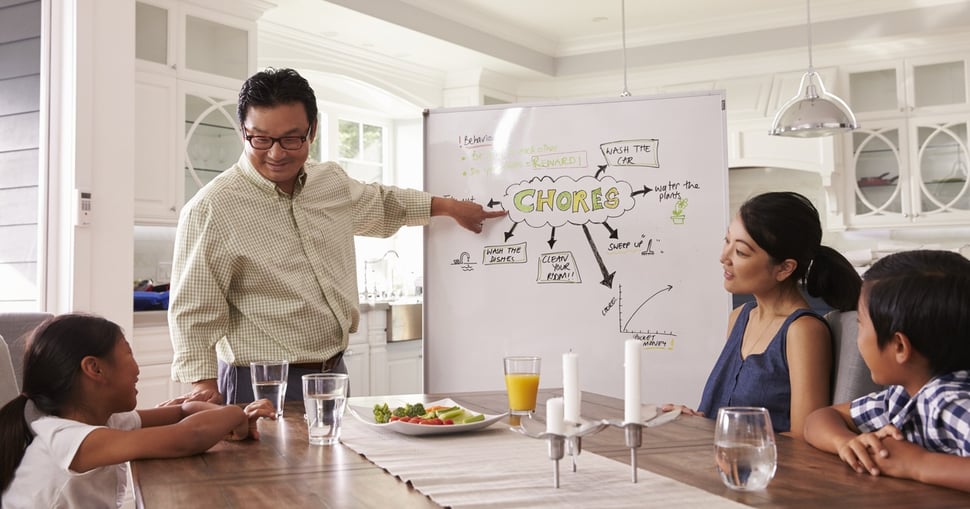 Do you feel like you're going crazy now that the school year has started? The sad news is that it's only going to get busier and that it can be a challenge to stay organized.
Before things get too out of control, do some research to find tips and hacks that can keep your family organized. To get you started, we've found five ways to keep you and your kids productive and, more importantly, sane throughout the busy weeks ahead.
1. Dry Erase After School Checklist
When you introduce school into the busyness of life, things can be chaotic at home. Keep your kids in order with this after school checklist that allows your kids to be responsible for their tasks without you micromanaging them.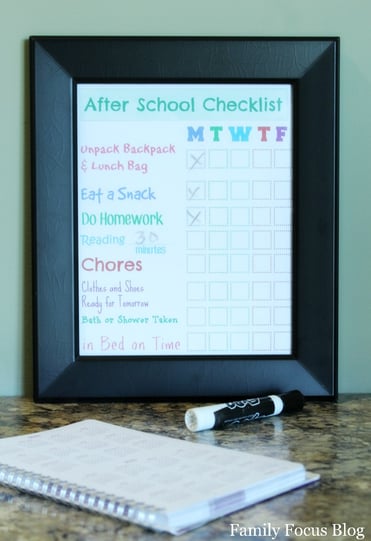 To create this easy DIY checklist, all you need is a picture frame, a printer, and dry erase markers. Print out this checklist and place it inside the frame, or you can make your own. Have a dry erase marker near the checklist, and you're good to go. If you want to get more detailed, apply a piece of magnetic tape to the frame and the marker, so they stay together! Your kids will master their routine without you lifting a finger.
2. Plan Nutritional Lunch Box Ideas
The thought of meal prepping might sound like a nightmare, but you will soon realize it's a life saver! As a parent, packing lunches for your kids can be difficult. You want to be sure they receive their proper nutrients, but they complain about certain foods. Here is the ultimate list for lunches that categorizes the necessities and allows more variation for your kids.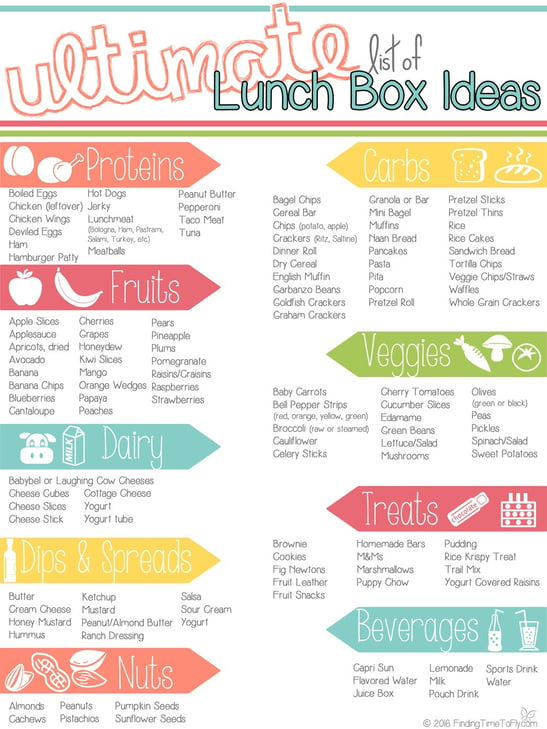 3. DIY Transportable Homework Station
Devoting a special place in your house for homework can help your kids stay focused. They'll know when they're sitting there that it's homework time. Some kids might need a change of scenery when they do their homework, though, so you could create a homework caddy that they can bring to their homework spot(s). To build this caddy, you will need:
3-5 empty cardboard cartons (cereal, granola, or pasta boxes)
Duct tape (different colors or patterns create a fun twist)
Scissors
Cardboard tubes (optional to use for pens or pencils)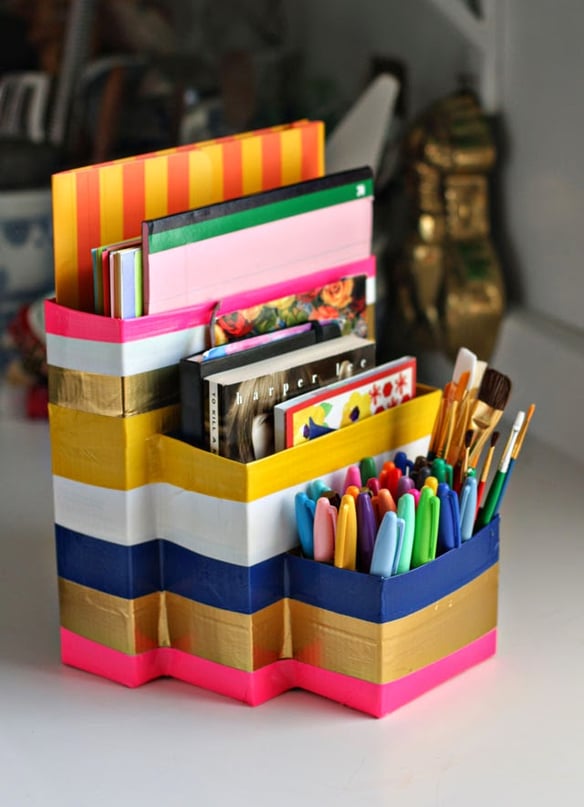 Read more about how to build this homework station here.
4. Days of the Week Clothing Organization
Mornings can be frustrating when you're waiting for your child to get dressed before you can send them on the school bus or drive them to school. Choosing what to wear takes a good deal of time every morning, but you can shorten that time by picking outfits on Sunday. Just check the forecast and help your kids select outfits for the week. Label a set of drawers with the days of the week, then place each outfit in its drawer and there'll be no more confusion from your child about what to wear.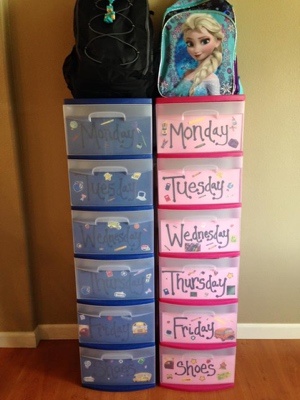 5. Keep the Kids' Assignments in Filing Boxes
Teach your kids the valuable skill of how to keep their graded homework organized. Then your desk or drawer won't become a mess with every piece of homework that your child received! Create a filing box for memorable assignments or other papers and show your kids how to organize. The bonus is that it will serve as a memory box down the road.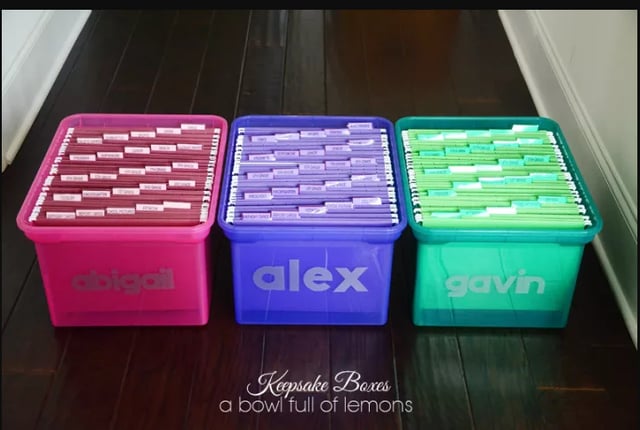 As the school year continues, try incorporating some of these organization methods into your family's routine. They will help you feel less cluttered and, hopefully, your family will accomplish more tasks while also having extra time to spend together as a family.
Next Steps:
Looking for more tips? Check out our Pinterest board!
What other organizational tips do you use? Tell us about them in a comment below!