5 Steps to Successful School Fundraising: Prepping for next school year this summer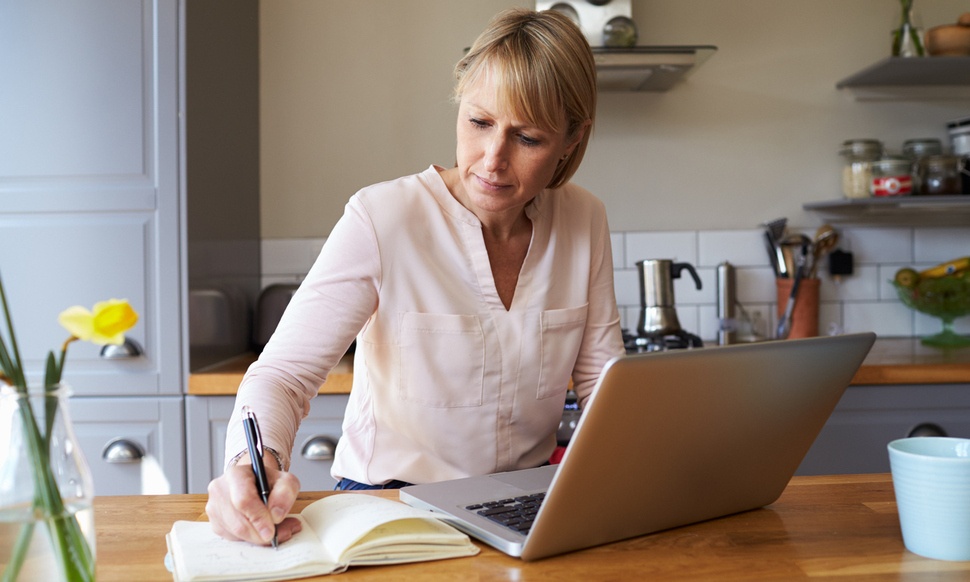 As the school year winds down, you might be looking forward to a well-deserved break from some PTO responsibilities in the months ahead. While a respite sounds nice, think of how smoothly the back-to-school season could go if you put in a little bit of time to plan over the summer. If you wanted to, you could have the majority of your meetings and events set even before school is in session!
Follow these five steps to get the best of both worlds and plan out next school year while enjoying your summer vacation!
Step 1: Survey Parents on This Past Year's Fundraising
Take time now to ask parents how they felt about your school's fundraising initiatives. They'll appreciate being keyed in and feeling like they play a part in deciding what your PTO does next. Draw up a survey that you can email out to parents, post on your school's Facebook page, or hand out in person at your final PTO meeting.
You could ramp up the responses by giving the parents an incentive. Pick out a small gift basket of summer supplies that you can raffle off to all of the parents who fill out a survey.
Step 2: Coordinate Calendars with Other Groups
Before you start planning next year, figure out potential conflicting dates so you can ensure maximum parental involvement in your PTO activities. With all of the sports, band, choir, and other extracurricular groups, there are a lot of other activities you have to coordinate your schedule with. Look at this past year's calendars for both athletics and music programs and get an idea of when other groups are busy and avoid those times.
It might seem like you're going above and beyond now, but having a rough fundraising and events calendar outlined going into the new school year will make it easy to nail everything down at your first meeting at the end of summer.
Step 3: Revise Your Fundraising Strategy
Reflect on the fundraisers you ran the past year. Think about what worked and what didn't, how many parents you had involved with the fundraisers, and how much money the fundraisers brought in, and how big of a time commitment they were.
Once you've answered these questions, start brainstorming fundraisers for the next year. Has parental involvement been down? Think about running a fundraiser that helps parents save money on their everyday purchases. Are you concerned about sending kids door-to-door? Search for fundraising ideas that eliminate this need, like scrip.
Step 4: Start Fundraising Over the Summer
I know, I know— you want a break from fundraising. But that's where scrip fundraising comes in: it doesn't feel like work. With scrip, you would enroll your school in a program on ShopWithScrip.com. You place orders for gift cards that have a rebate percentage on them. You pay the face value for the gift cards, and the rebate percentage goes directly to your school.
Because you're just changing your payment method with scrip, it doesn't feel like fundraising. And there's no better time than the summer to try forming new habits. Plus if you start fundraising in the summer, you could use scrip on all of your back-to-school shopping and earn awesome rebates for your school. If you want more detail about what it takes to get started, watch this video, Life of a Scrip Coordinator:
Another bonus of scrip is you can run it all year long, and it pairs well with other fundraisers so you can raise even more money for your school!
Step 5: Communicate with Families
Want to avoid parents looking like a deer caught in headlights come back-to-school time? Maintain a routine of communication with families over the summer. Look at how frequently you communicate with families and then find a happy medium between radio silence and sending emails every day.
One of many good tips here is to talk with them where they already are, namely on social media. Post on your school's Facebook page instead of blasting their email inbox and families might walk away with more information! However and wherever you communicate, just make sure you keep families in the loop.
See, these steps seem pretty manageable. Plus, come fall, you won't be panicking because you spent a fraction of time over the summer planning out the best fundraising year for your school yet!
Next Steps: