5 Reasons Why Moms Should Love Super Bowl Parties
The Super Bowl is coming to a screen near you on Sunday, and this should be a cause for excitement, not stress! Whether you enjoy football or not, or if your team made it to the big game, the Super Bowl offers an awesome time to hang out with your family and friends and watch one of America's favorite games. Need more convincing for why you should love throwing a Super Bowl party? Keep reading!
1. Attire Is Casual and Comfy
When it comes to football, cute and comfy are practical. Unlike other parties where you might obsess over what you're going to wear, a Super Bowl party gives you the perfect out to be comfortable in your team's colors or a jersey. Most parties call for high heels, but with a Super Bowl party you can ditch the uncomfortable shoes and opt for sneakers. Need some style inspiration? Take to Pinterest to master your look.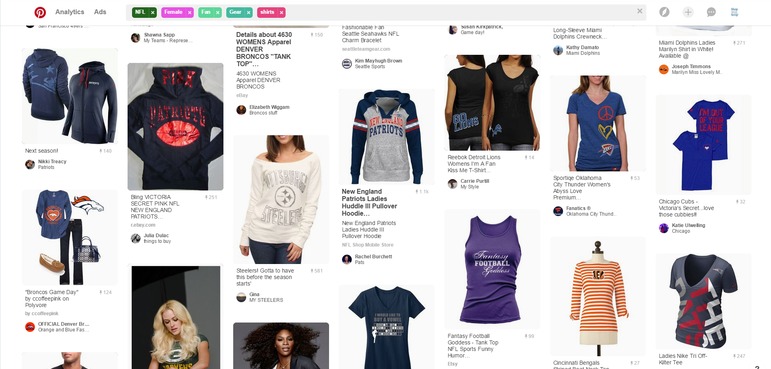 2. Kids Can Be Rowdy
The adage "Kids will be kids" can be played out at a Super Bowl party. While you obviously want your kids to be on their best behavior when you have company over, they can still have fun playing games and watching the Super Bowl with their friends. If your kids are a little older, it might be fun to set them up in the basement or their own space. Then it will be like they're having party all their own!
Another great thing about Super Bowl parties? You don't need to worry about noise levels. Everyone will be cheering (or groaning at the referees), so their noise won't be misplaced.
3. Perfect
Excuse for a Potluck

If you've invited people over for a watch party, there's nothing wrong with having them bring a dish to pass! Just check that they aren't all bringing the same thing. Can you imagine if they all brought dishes full of buffalo chicken dip? Actually, that doesn't sound too bad!

Whether your guests bring food or not, the beauty of the Super Bowl is that you don't need to put out a fancy spread— just stick with the basics like wings, meatballs, veggies, dips, and sweets! It might sound like a lot, but you can lean on your crock pot and follow easy recipes to save you time!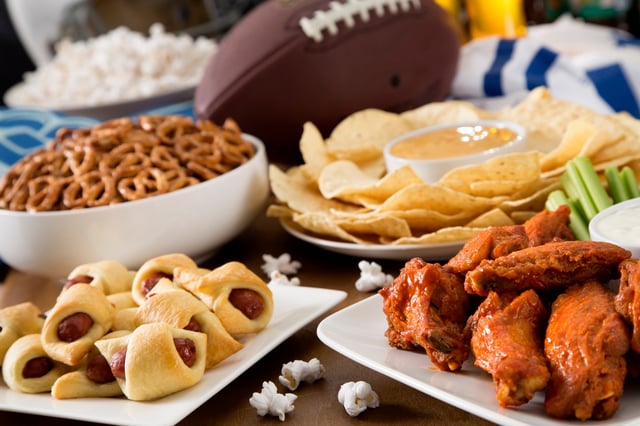 4. Watching Commercials
Need we say more? But honestly, the commercials are always a great draw for many viewers watching the Super Bowl. You can count on a range of commercials that will tap into your emotions. They'll make you laugh, some will make you cry, and sometimes you'll be left scratching your head.
Sure, more and more companies are releasing their commercials well before the big game, but it's still fun to watch them unfold over the course of the over-four-hour-long broadcast.
5. You Get a Free Concert
Most football games cut to commercials and analysis during halftime, so you're left bored for over 20 minutes. The Super Bowl, however, gives you a free concert to watch that never disappoints. Whether you like the artist performing or not, the Super Bowl Halftime Show is always a spectacle (remember left shark from 2015?), and it's fun to see all of the guest stars that come out.
So this year for Super Bowl 51, embrace the party, don't stress about it! Plus, if you need some last-minute Super Bowl Party ideas, we've got you covered!