5 Expert Social Media Strategies for Nonprofits

With social media, your nonprofit can open up new lines of communication to connect with members, increase exposure for your organization, and gain more support. It's easy to make a new account on Facebook or Pinterest and start posting, but if you do some research beforehand you'll be much better off! Follow the five strategies we've detailed below to supercharge your social media campaign.
1. Know Your Demographics
Before you start posting on social media, you need to know who you're talking to. With a knowledge of your audience, you can craft your social media activity to be interesting and relevant to the people who care the most about your organization.
Take the time to research current social media trends, especially which services your target audience is using. Recent research shows Twitter and Instagram are more popular with younger demographics, but Facebook and Pinterest have a bigger population of middle-age and older users. You'll want to represent your nonprofit on more than one channel, but make sure you're devoting the most energy to the social media platforms that are most relevant to your demographic.
2. Track Social Metrics
If you're going to invest the time and effort into building an effective social presence, record your progress to make sure you're on the right track. Some services offer great analysis tools of their own, like Facebook Insights. You can view several different metrics right on your organization's Facebook page, including:
How many "Likes" your page has.

How many people are seeing and interacting with your posts.
Which posts have the most engagement.
Other services like Twitter and Pinterest offer their own metrics breakdown (analytics.twitter.com and analytics.pinterest.com). If you're ready to get really serious with your metric tracking, consider a third-party service like Hootsuite, which lets you track the social activity for many different accounts in one place.
3. Create Conversations
The value of social media isn't just in how many people see your message, but in how many people respond to it. This is called engagement, and you can think of it as an open line of communication with your audience.
Some of your organization's followers will take the initiative on their own, opening conversations and asking questions on your channels. But you can also create engagement by speaking directly to people:
Ask your Twitter followers for ideas for your next fundraiser.

Give away tickets to your next nonprofit event through Facebook.
Share your favorite bake sale recipes on Pinterest and ask your followers to return the favor.
It may take some time to discover what kind of posts get the most engagement from your followers, so remember to keep an eye on your metrics!
4. Think Visually
Add some color to your social media, and increase engagement at the same time, by including visuals with your posts. Images are easy for your followers to quickly digest, and they'll leave more of a lasting impression. For example, Facebook posts with relevant photos receive 2.3x the engagement of those without.
Networks like Instagram and Pinterest are totally driven by images, so in those cases just focus on creating and sharing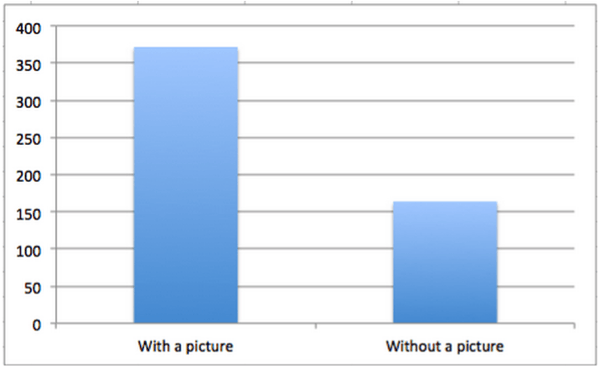 Image Credit: BuzzSumo
Networks like Instagram and Pinterest are totally driven by images, so in those cases just focus on creating and sharing quality visuals that are relevant to your audience's interest. For example, if your organization is a traveling sports team, share lots of photos and videos from games for the friends and family members who couldn't be there.
5. Shoot for Consistency
It will take time to establish a strong social media presence for your nonprofit, but you'll see progress as long as you post regularly. Social media networks are full of messages competing for attention, and you'll engage more of your followers if they consistently see you sharing interesting content.
Strive for balance in how often you post so you can engage your followers without overwhelming them. See the infographic below for basic guidelines on how often you should be posting to some popular networks.
Image Credit: Buffer
Revise Your Strategy
These five strategies will provide a strong start for your social media efforts, but don't be afraid to try something new. New social media networks spring up every year, popularity changes, and new tools come out that can give you an extra edge. Keep your nonprofit's social media game fresh by following new developments so you can stay relevant and keep building relationships with your followers.
Next Steps: