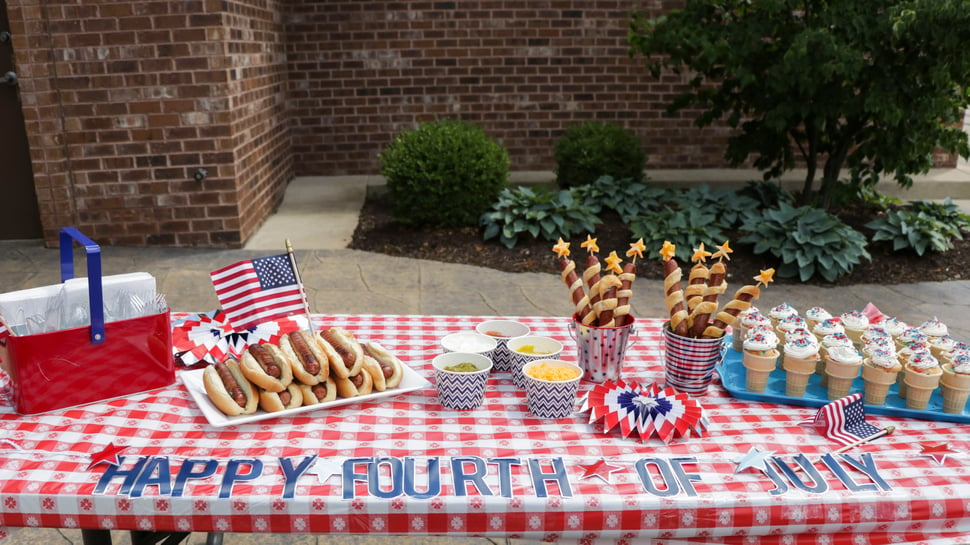 The 4th of July is almost here, and we're feeling quite patriotic! If your plans aren't set in stone yet, take a look at how you can celebrate the day and earn for your organization with scrip.
Did you catch those rebates? It's pretty awesome to think you could plan a 4th of July party and buy all of the supplies you need with scrip and earn. If those firecracker hot dogs and ice cream cone cupcakes (yes, cupcakes!) caught your eye, check out the recipes below!
Firecracker Hot Dogs
Want to switch up the same old hot dog? You can make these adorable firecracker hot dogs in no time that are as delicious as they are creative!
Ice Cream Cone Cupcakes
Although these ice cream cones look like a cool treat, they're actually cupcakes!
What You Need:
Box of cake mix
Package of ice cream cones
½ cup oil
1 ½ cup water
3 eggs
Frosting
Sprinkles
Instructions:
Preheat the oven to 350 °F
Prepare cake mix according to box instructions.
Pour batter into the ice cream cones that are lined up on a baking sheet. Fill the cone about 2/3 of the way full.
Bake for 22 minutes.
Frost and decorate how you please!
Have a wonderful 4th of July with your friends and family!
Next Steps:
Want more 4th of July party ideas? Check out our boards on Pinterest.
Interested in using scrip and raising money on everything you need? Download our Starter Kit!