Ideas for a Fun and Relaxing 4th of July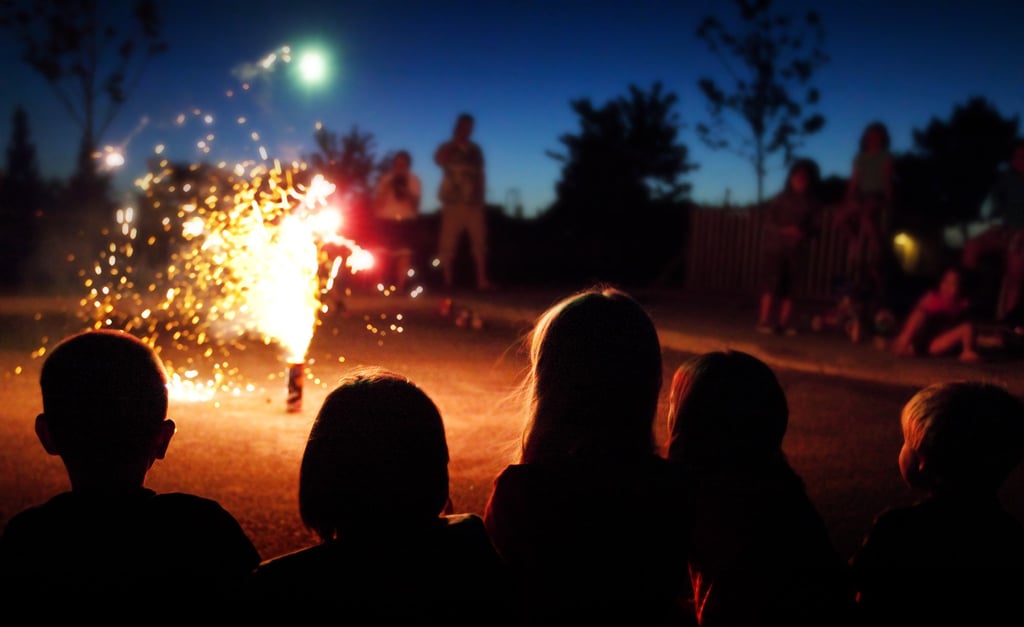 Holiday parties can be exhausting! Summer vacation is a time to relax, so we wanted to make sure you don't work too hard this year to celebrate Independence Day with friends and family. Here are a few easy recipes and activities to make planning your 4th of July a breeze.
Easy Dishes to Pass
If you're among the 80% of Americans who will be attending a 4th of July barbecue, picnic, or cookout this year, you may have been enlisted to supply a side dish or dessert to pass. Maximize your relaxation time this holiday weekend by choosing something quick and easy to make. These cookout recipes have just a few ingredients, minimum preparation time, and are, most importantly, delicious. If you're hosting, share these ideas with guests to make their lives easier!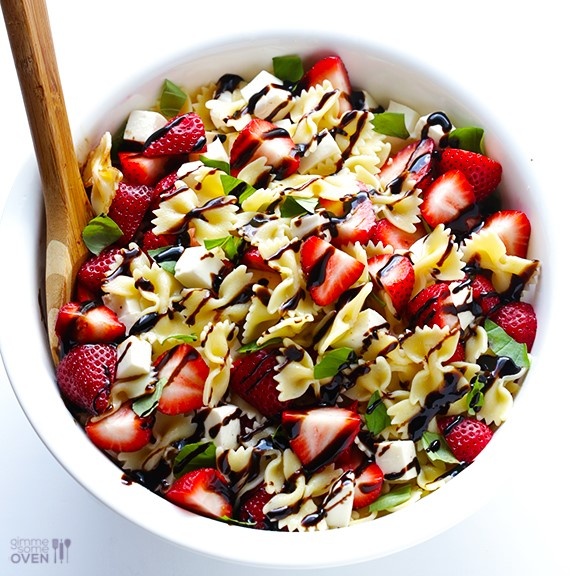 Throw together these five ingredients for a sweet, summery flavor combination. Substitute tomatoes for strawberries to make it a savory Caprese pasta salad, or add blueberries for a patriotic twist.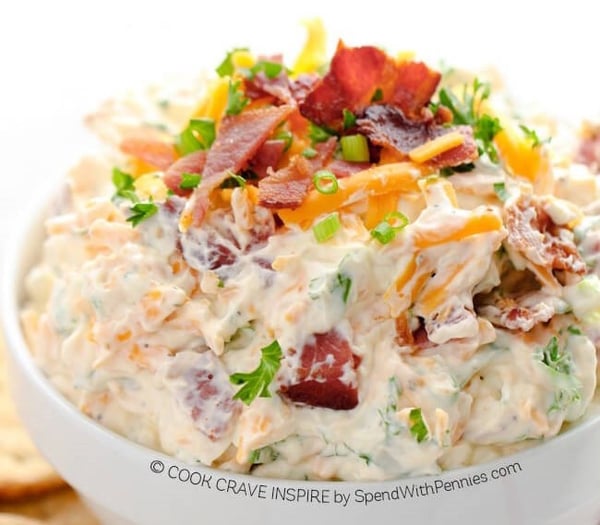 This yummy dip is sure to be a hit. Pair it with crackers or veggies and the bowl will be scraped clean well before fireworks start.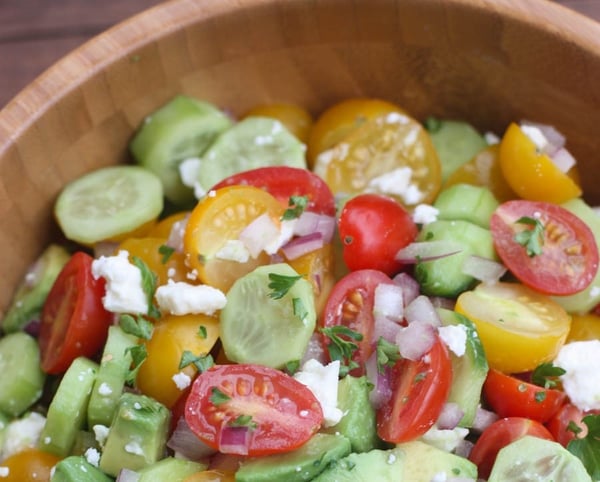 This healthy salad goes well with any main dish. The simple dressing requires only red wine vinegar, olive oil, salt, and pepper. Feel free to substitute or add your favorite veggies to this versatile recipe!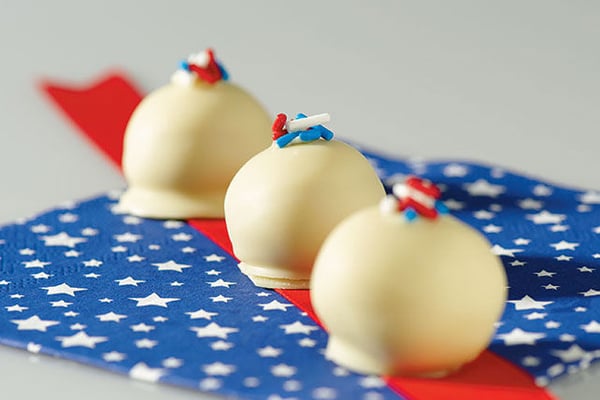 These patriotic Oreo balls are so tasty and incredibly simple to make. Coat them in white Baker's chocolate and top with red, white, and blue sprinkles for the occasion.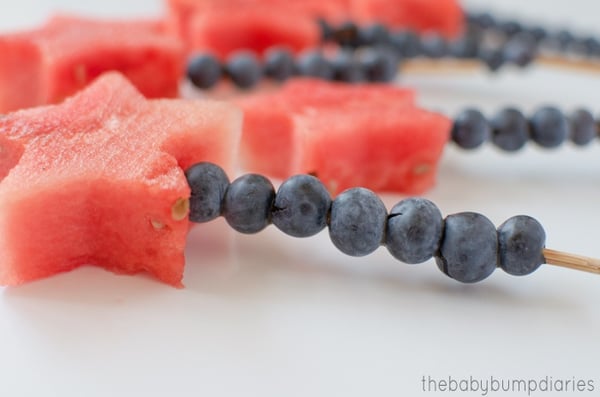 It doesn't get much easier than these cute and spirited fruit kabobs. All you need are blueberries, watermelon, skewers, and a star cookie cutter!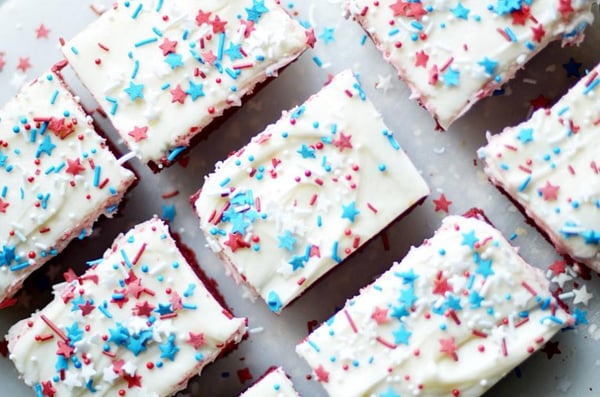 Is your mouth watering yet? These rich, festive treats only need 20 minutes in the oven before they can be frosted and served!
Fun 4th of July Activities
Now that you've decided on a dish, it's time to think about fun things to do while you wait for the fireworks display. Whether you're hosting or attending a 4th of July gathering, your friends and family will thank you for suggesting these super fun, no-hassle activities and games.
Yard Baseball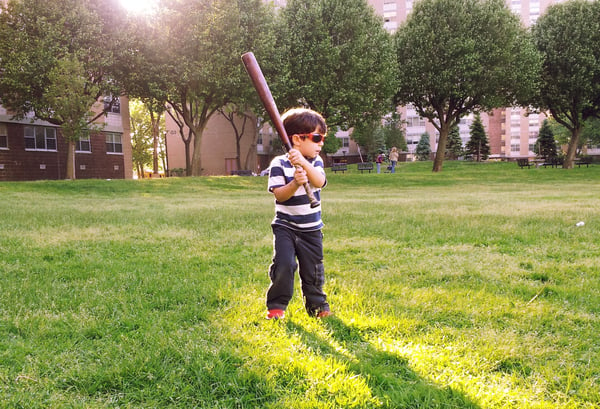 Do you remember having a blast playing pick-up baseball in the lawn as a kid? Round up the kids, lay down four items for bases (flip flops, Frisbees, paper plates), and celebrate America by playing its favorite pastime.
Lawn Twister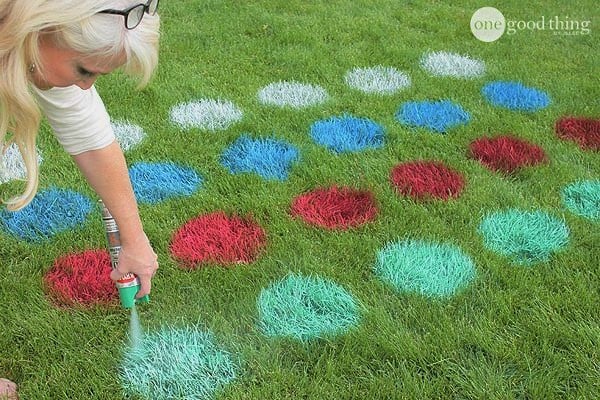 This game works if you're hosting your own outdoor party. Before guests arrive, cut a circle stencil out of cardboard and use red, white, blue, and silver (washable!) spray paint to create an outdoor Twister board.
Patriotic Charades, Pictionary® or Taboo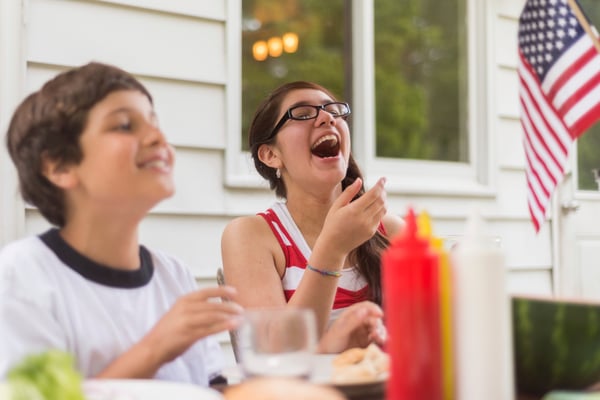 Use this word list to play a 4th of July version of the classic Charades, Pictionary®, or Taboo. Pick partners or divide into two teams and start guessing!
Make Your Own Sparkler Photos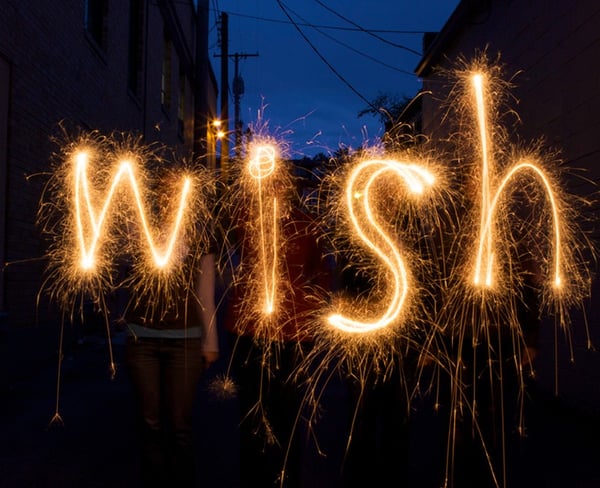 This is a great way to have fun with your kids and create lasting memories that double as really cool works of art. For tips on how to get the timing just right, check out Hallmark's how-to-guide.
Patriotic Trivia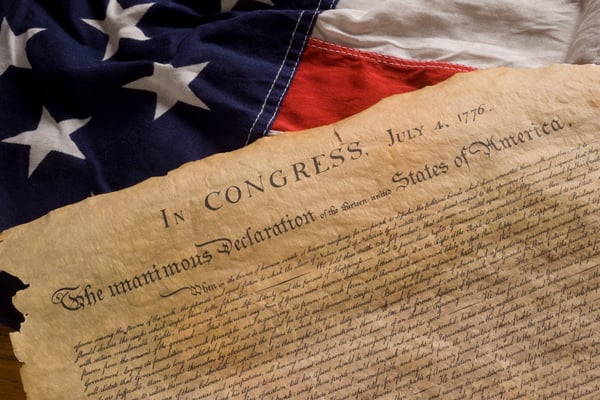 Divide into teams and put your knowledge of U.S. history to the test! We did some research so you can arrive to the game well-armed. Use these interesting tidbits to spark a patriotic conversation:
Q: On what day did congress vote to declare America's independence from Great Britain?
A: July 2nd, 1776
Believe it or not, the answer is not July 4th, 1776. So what did happen on the fourth? It wasn't the day the Declaration of Independence was signed, delivered to the king, or penned by Thomas Jefferson, as are other common misconceptions. It was actually the day that Continental Congress agreed upon the final wording of the document— essentially it was when the final draft was approved, and it's the date that is included in the title of the document.
Q: What three U.S. presidents died on July 4th?
A: Thomas Jefferson, John Adams, and James Monroe
If you've seen the historical fiction movie National Treasure, you may remember references to this mysterious nonfictional occurrence. Two of the seven Founding Fathers— Thomas Jefferson and John Adams —died on July 4th, 1826 (the 50th anniversary of the official adoption of the Declaration of Independence). Another of our nation's founders, James Monroe, passed away on July 4th five years later. Purely coincidence? As you can imagine, there is much speculation on this topic.
Q: Name three Independence Day traditions
A: Fireworks, parades, sparklers, cooking out, wearing red, white, and blue etc.
Bonus points to anyone who cites this seemingly forgotten national tradition that takes place every year on Independence Day. At 2 p.m., the Liberty Bell is tapped once for each of the original 13 colonies by children who are direct descendants of Declaration signers or Revolutionary War soldiers. In 1963, President John F. Kennedy proposed that the whole country join in on this day to "ring freedom bells!" To participate this year, gather friends and family at 2 p.m. and ring a doorbell, shake your car keys, or tap a glass three times to commemorate our freedom and all the men and women who have contributed to it.
Q: Name three other countries (besides the U.S.) that use red, white, and blue in their flags.
A: United Kingdom, Australia, France, New Zealand, Norway, Russia, Cuba and many other possible answers!
Ever wonder why red, white and blue are our nation's colors? While there is no definitive answer, the colors first appeared on the country's official seal, which was developed before the flag. In presenting the seal to the Continental Congress, it was stated that "White signifies purity and innocence. Red, hardiness & valor, and Blue… signifies vigilance, perseverance & justice." However, when our flag was adopted, no official reason was documented for the inclusion of these colors. It is probably not by chance that these are the very hues of the British Union Jack.
Want to keep the game going? Find more trivia questions here.
We hope these recipe and activity ideas come in handy for you this weekend. Have a safe, enjoyable, and relaxing holiday weekend celebrating the land we love!
Next Steps:
Follow our 4th of July Pinterest board

for more Independence Day fun and inspiration!

Check our Facebook page for a patriotic recipe.