11 Relatable Fundraising Vines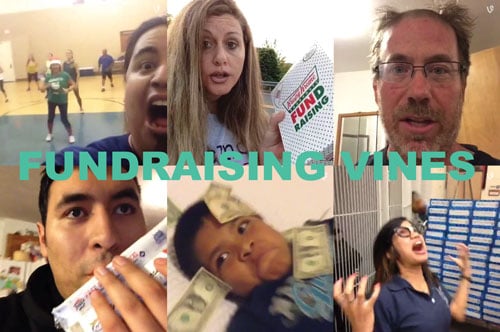 So you ran a fundraiser. Good for you! We know just how much work you put into it for it to be a success. Now you deserve a little break. Bask in the memories you created while you raised funds like a machine!
1. You worked really hard marketing your cookie dough sale.
2. We know how excited you were when you saw all that chocolate.
3. You probably discovered that there's never a bad time for the world's finest.
4. Principals had to endure long lines of tireless kids with pies.
5. Teachers definitely found new ways to motivate their students.
6. The weather might have brought you down at times.
7. Parents took the time to help out, even if that meant standing on the street.
8. You might have raised funds, and your heart rate, at a Zumbathon!
9. Or you kept your blood flowing during a long day of selling.
10. Or you might have opted for restaurant fundraising. No judgment.
11. And at the end of it all, you might be feeling like this.
But don't be sad! You helped raise money for your organization, which is always a good thing. And, if your organization decided to run a scrip fundraiser, you might have received credit toward tuition or other fees, which sounds like a win-win! Check out our infographic below to learn all of the facts, and to discover the right fundraiser for your organization.