11 Fun Indoor Activities for Every Age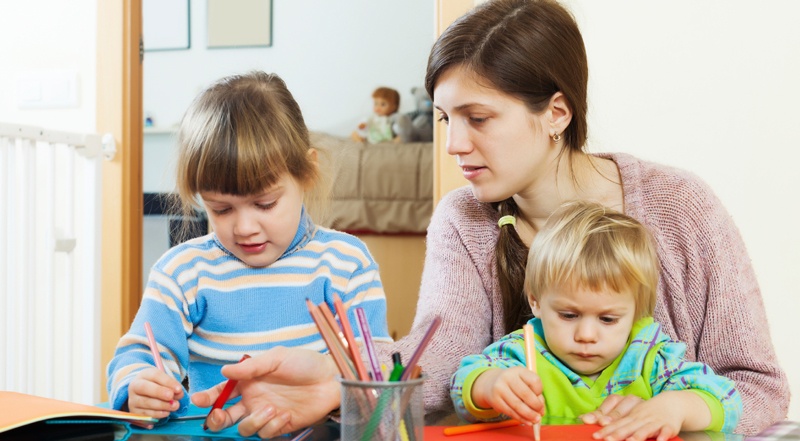 Spring is right around the corner and we know you and your families are itching to head outside. We also know that it still might be a little too cold for that, so we've made a list of 11 indoor activities to help you fend off the last few weeks of winter!
Put the "Active" in Activities:
1. Hula Hoop Contests
Clear some space in your living room so you don't have to fear anything being knocked over. Have different events where you see how long they can hula hoop, if they can hoop both directions, and if you have the space, make them walk around.
2. Balloon Tennis
The fun of a tennis game without the risk of breaking anything! All you need are two paper plates, popsicle sticks or paint sticks, duct tape or superglue, and a balloon. Keep the kids in an open area, but they won't need a net, just try to keep the balloon in the air!
3. Hide and Seek
You can't argue with a classic. Play the variety where kids can change their hiding spot during a game to keep them moving. Beware, the older the kid, the more likely they are going to try to scare you when you find them!
Get Crafty:
4. Milk Jugs
Chances are you have a milk jug or two sitting in your recycling bin. Clean these out and make a cool craft like a Star Wars Stormtrooper helmet! There are also tons of milk jug craft ideas on Pinterest.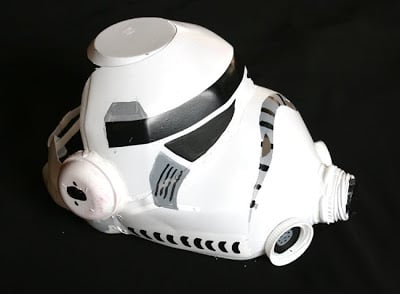 5. Paper Bag Puppets
Putting on a puppet show can be a fun way to stay warm inside. Make it even more fun and get their creative juices flowing by having your kids make their own puppets. You can use printable templates or start from scratch!
6. Paper Airplanes
Getting to throw things in the house? That's normally unheard of! Have your kids make a couple models of paper airplanes and then make and hang up a target for your own paper airplane flying contest.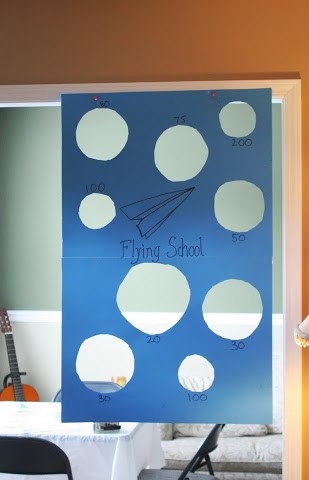 Fun and Games:
7. Break Out a Deck of Cards
You don't need board games on hand to have a good time- a deck of cards is all you need! From crazy eights to war, there are tons of card games you can play with kids of all ages.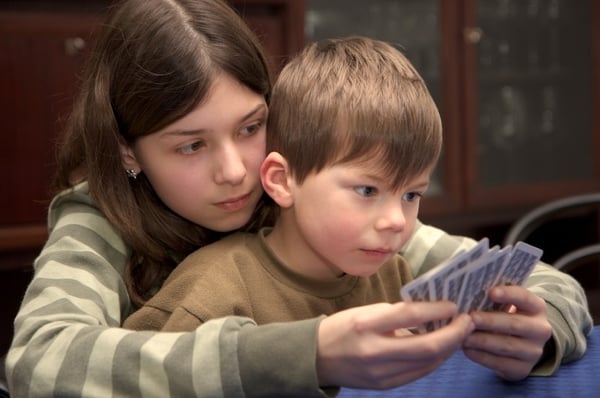 8. Play Charades
Let your kids be creative and goofy with the crowd-pleasing game, charades. It's perfect for when your kids have friends over, and it's so fun even your teenagers would play!
9. Carnival Games
Set up carnival games around your house for awesome and easy entertainment. Some fun ideas: laundry basket skeeball and mini bowling.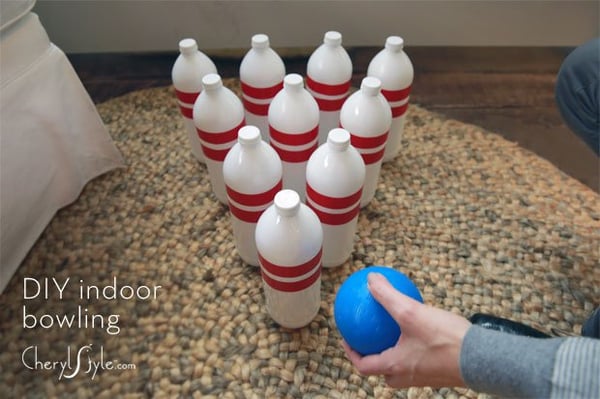 Parent-Oriented:
10. Clean Sweep
Get a leg up on spring cleaning and go through all your kids toys and clothes with them. If you get organized now, once the weather gets warmer you can spend even more time outside!
11. Build a Fort
Putting a fort together in the living room is a great way to escape without leaving the house. Once it's all built, bring in a book, have a snack, watch a tv show, or take a nap! Check out the infographic below for all of your fort-building necessities.

Next Steps:
Subscribe to our blog for weekly article updates.

Do you like us? Connect with us on Facebook!