10 Camping Tips Everyone Needs to Know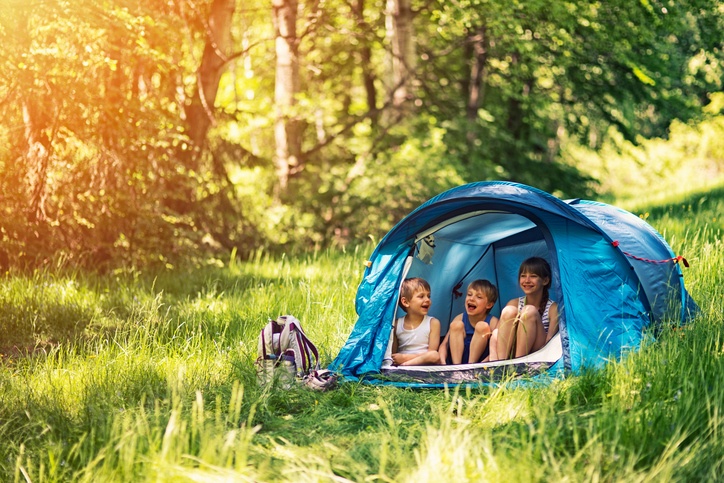 Camping is a great way for your family to bond, especially if no one uses electronics. Camping can also be stressful, though, but knowing what you need before hitting the road will make life so much easier.
These 10 nifty tips will make you an expert camper. Being well prepared doesn't have to require packing your entire house in your car. The idea behind these hacks is to be innovative, and to save time and energy so you can enjoy your camping trip with your family.
1. Frozen Saturated Sponge Ice Pack
A multipurpose ice pack is an essential for camping because regular ice melts quickly and can become a mess. Make your own ice pack easily by saturating a sponge, zipping it in a plastic bag, and throwing it in the freezer. Then put your DIY Ice Pack in the cooler to keep your food chilled. These ice packs are also great for icing bumps and bruises or providing a cool break from the heat. Plus, when it melts, this can also serve as a cleaning tool!
2. Quick Meals
Quick and easy meals are the name of the game when it comes to camping. Hot dogs and hamburgers are fun, but they can get boring during a camping trip. If you have the equipment, a one-pot meal is perfect for feeding a group of people and is less messy! Try this One Pot Chicken and Broccoli Rice for a creamy and cheesy meal. It fills you up and has its health benefits!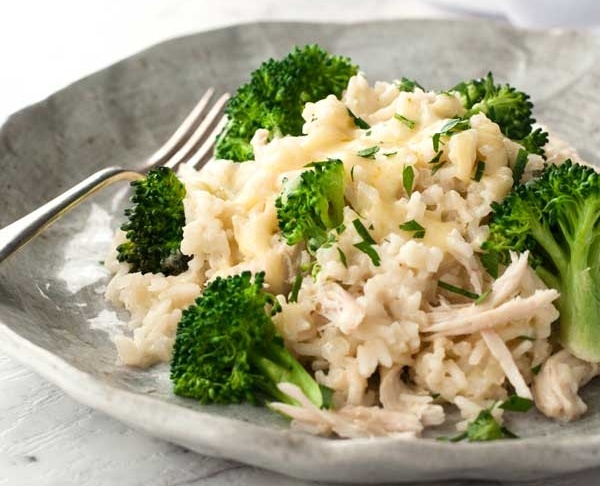 Image source
We tested out two awesome camp food recipes that you could also take along: make ahead breakfast burritos and campfire cones.
Click here for the full recipes
3. Keep Food Dry Using Cooling Racks
Keeping food cold while on a camping trick can be quite tricky, especially if you have items that you don't want to get soggy from the ice. In a large cooler, use cooling racks to separate your iced drinks and food. This way the food still stays cold, but doesn't get wet. No need to worry about sandwiches that get soaked from the ice!
4. Pool Noodle Tent Line Markers
When camping, it's easy to trip over the tent ropes if you aren't being careful. To solve this problem, or at least make the tripping softer, purchase a pool noodle from your local store and cut it into pieces. Slide the noodle pieces onto the rope and position them by the rope fasteners. Having them close to the ground makes the rope visible and will help you and the kids avoid the rope. The brighter the pool the noodle, the easier it is to see. To make them visible at night, add a few pieces of reflective tape to them.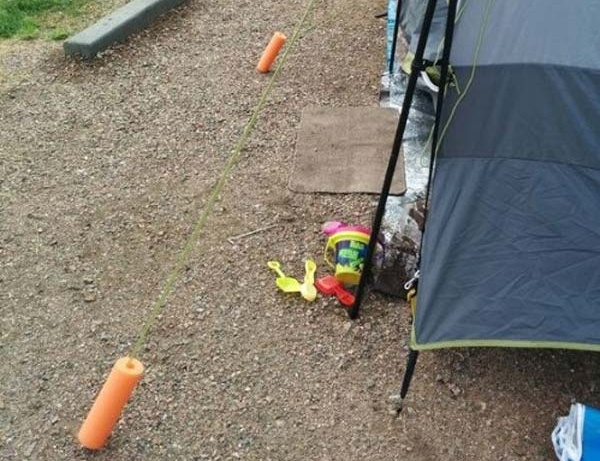 Image source
5. Foam Tile Floors
Sleeping in a tent on the hard, uneven ground causes backaches and shoulder pains. Putting foam floor tiles on the ground gives you added cushion for a comfortable night's sleep. Plus the kids can have fun putting it together!
Image source
6. Ketchup Bottle Pancake Mix
Who doesn't love pancakes on a camping trip? Unfortunately, cleanup can be a pain, but this camping hack lets you take pre-mixed batter for mess-free pancakes. Whip up some pancake batter and using a funnel, place it in an empty ketchup bottle. Be sure to label the bottle so you don't get questions about what's in the container!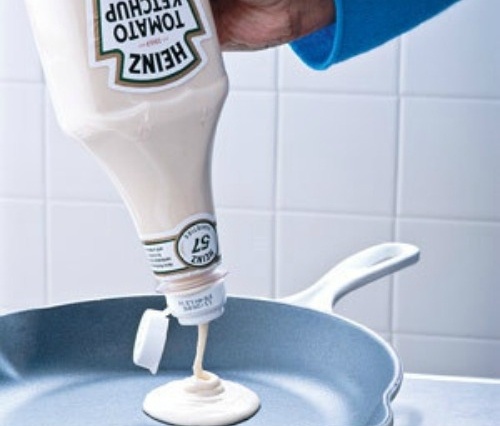 Image source
7. Plastic Bag Omelet
Want to kick breakfast up a notch? Make easy Ziploc omelets that each person can personalize! Add eggs and your desired fillings inside the bag and shake it up. Place it in a boiling pot of water and within minutes you have a tasty breakfast! This breakfast is less messy, there's no cleanup, and it's a time saver!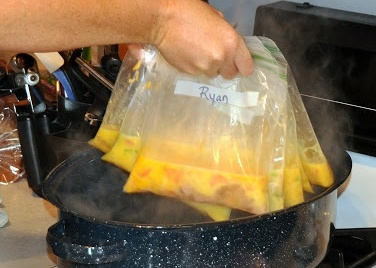 Image source
8. Makeshift Lantern
Can't see where you're going and a flashlight isn't working as well as you hoped? Strap a headlamp onto a gallon jug of water as a makeshift lantern. It illuminates and the power of the light glows with more surface area, so you can see more of what's around you!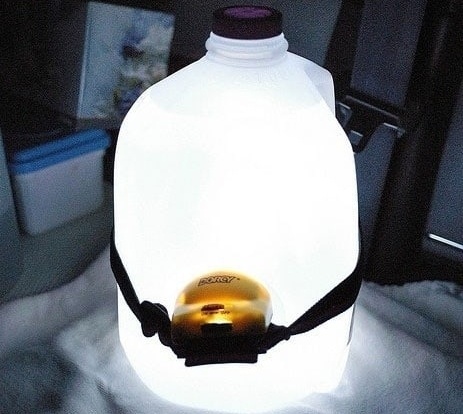 Image source
9. Cork on Keys
It's frustrating if you are on the water and need to keep your keys with you at all times and don't have a place to keep them safe. Most swimsuits don't have pockets and if they do, there's a chance your keys might fall out and sink, never to be found. Solve this problem by placing a cork on the end of the keys. This way if it does fall out of your pocket, it will float!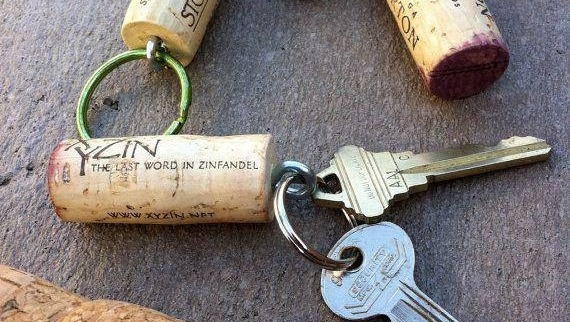 Image source
10. Take Tons of Photos
Camping is a perfect way to unplug from technology, but keep the camera handy. Taking photos is a good way to remember and look back at your family adventures. The kids might whine about you taking too many, but they will thank you later for all of the silly pictures.
Camping might seem like a lot of stress, but if you're prepared, it can be a time for relaxation. Remember, it's a time for you and your kids to appreciate the wonders of the outdoors! If you need tools and equipment for camping, check out your local Cabela's. They have everything you need for your outdoor adventures. Plus, if you fundraise with scrip, you would earn 11% for your organization when you buy a Cabela's gift card!
Next Steps:
Check out our Pinterest boards for other helpful tips!
Learn more about gift card fundraising for your organization here.