10 Activities Your Kids Can Do This Winter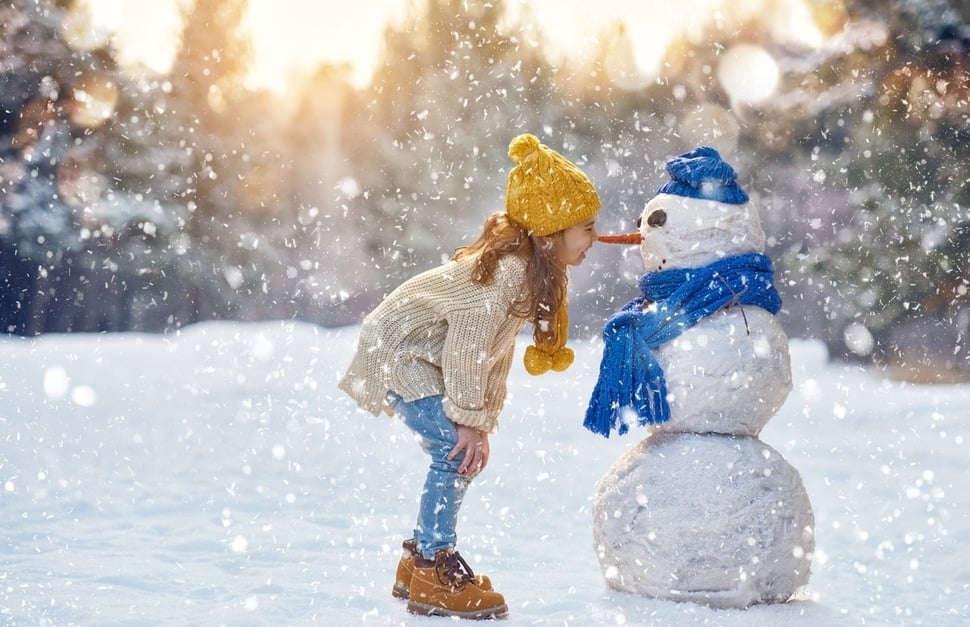 It's January, and winter might already feel like it's dragging along. While you may enjoy the peace and cozy quiet of the colder season, your kids might be wishing that summer could come quicker because they are bored out of their minds.
If this sounds like your kids, you might be in need of fun things to put in your planner. Here are ten activities that you and your kids can do this winter that will help everyone in your family enjoy and appreciate this season.
1. Ice Skating
Ice skating is a classic way to spend time in the winter, but driving on the snowy roads to get to the ice rink might be stressful, so why not bring the ice rink to you? If you have space in your backyard, building an ice rink is definitely doable! It's a fun way to get your kids outdoors and exercising. Learn how to make your own backyard ice rink here!
2. Build an Igloo
It may be time-consuming, but building an igloo can be a great activity to do with your kids. All you're going to need is a shovel, a bin, and a snow brick mold (optional). Before starting, be sure that the snow is good enough to pack together. Otherwise, you might have a challenge making an igloo.
3. Blow Bubbles When It's 32°F or Below
You know how captivating your kids find blowing bubbles in the summertime, but have they ever tried blowing bubbles in the winter? If it's below 32°F outdoors, a standard soap bubble will freeze. It will then crystallize and turn into a beautifully shaped globe. To make the most of this activity, take plenty of photos!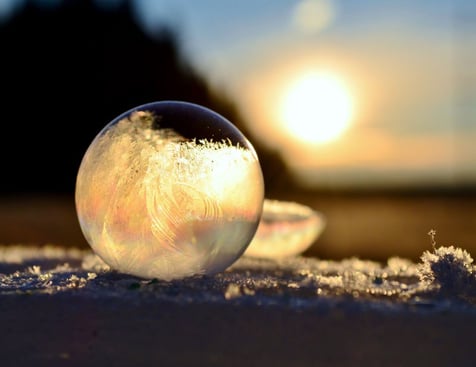 Image Source
4. Frozen Silly Putty
For all the Frozen fans, here is a beautifully sparkly activity that your kids will love! All you need to make this Frozen Silly Putty is:
Clear school glue
Water
Borax
Hot water
Silver and blue sparkles
Blue food coloring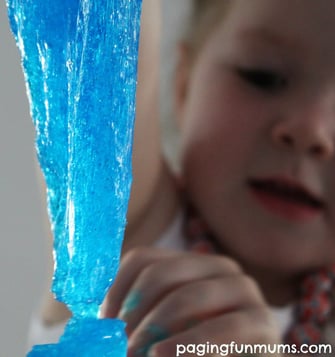 Image Source
5. Crystal Suncatchers
Here is a cool craft that doubles as décor. Even better is that these winter decorations are made from recycled plastic lids! To make these beautiful suncatchers, you'll need:
Epsom salt
Clear recycled plastic lids
Water
Empty jar
Bowl/glass measuring cup
Fork
Tray
String
Exacto/pin
Image Source
6. Snow Volcano
You've probably created a volcano science project for school, but what about bringing that outside in the snow? The snow volcano allows you to create an explosion without any cleanup. As long as you have a cup, baking soda, vinegar, and food coloring, this easy and fun activity will have your kids entertained for hours!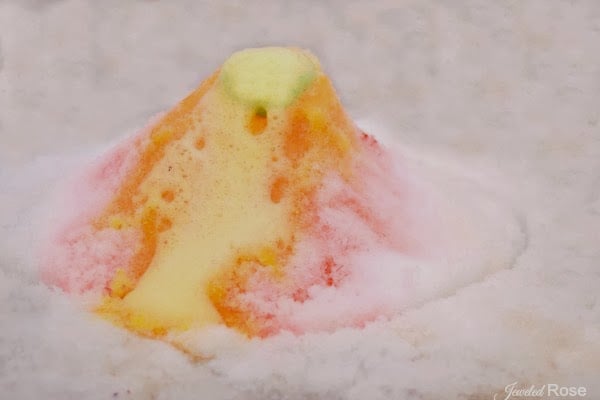 Image Source
7. Snow Paint
Kids bored of coloring on paper? Here's a fun way to add color to plain white snow. Paint the snow with fun colors by mixing powder tempera paint and water in a spray bottle. Make it an after-dark activity by replacing the food coloring with neon paint to make the snow glow in the dark!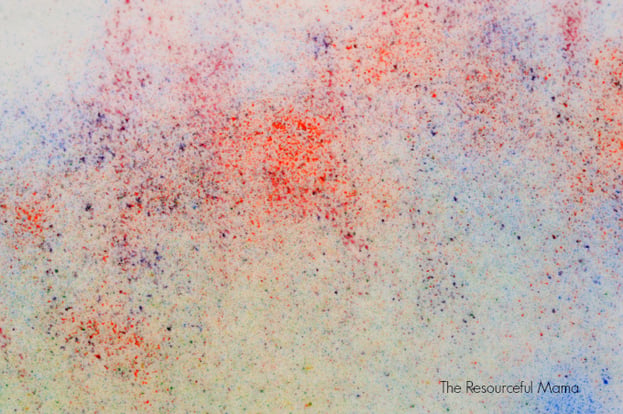 Image Source
8. Sticky Ice
Conduct a fun science experiment with items right in your home with sticky ice! All you're going to need is water, ice, salt, and string. Your kids will add some water to the ice and sprinkle salt on top. The salt will cause the ice to start melting. During that process, they'll place the string across the bowl of ice and wait for about 60 seconds. When the time has come, they'll lift the string, and the ice will be stuck to it! They'll be impressed by this simple science experiment that teaches them about freezing points while also being a good way to spend time.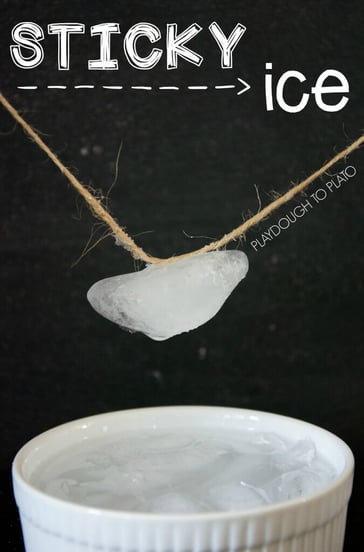 Image Source
9. Snow Maze
If the snow keeps falling where you are, make the most of it by making a snow maze! While walking through a corn maze is fun, a snow maze is a little bit easier for kids of all sizes. Find a fresh patch of flat, untouched snow, be creative, and make a cool pathway, then have your kids race to make their way through!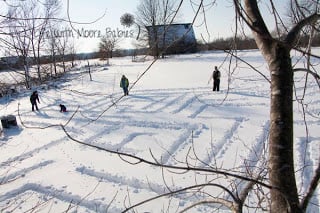 Image Source
10. Do Some Online Shopping
Okay, this activity is more for you, but regardless, if you're thinking that staying indoors is the best option, online shopping might not be a bad idea. Order supplies for these fun activities, or just splurge on a spring wardrobe as you look forward to the next season. Make even better use of your online shopping time by paying with scrip gift cards, which will help you raise money for your organization with the rebates you earn from each gift card.
Hopefully, with these ten winter activities your kids won't be complaining about being bored in the snowy months ahead.
Next Steps:
Comment below your favorite activity you and your kids like to do during snowy days.
Learn more about scrip gift card fundraising by downloading our free starter kit.